09/06/2019

Premiere Magazine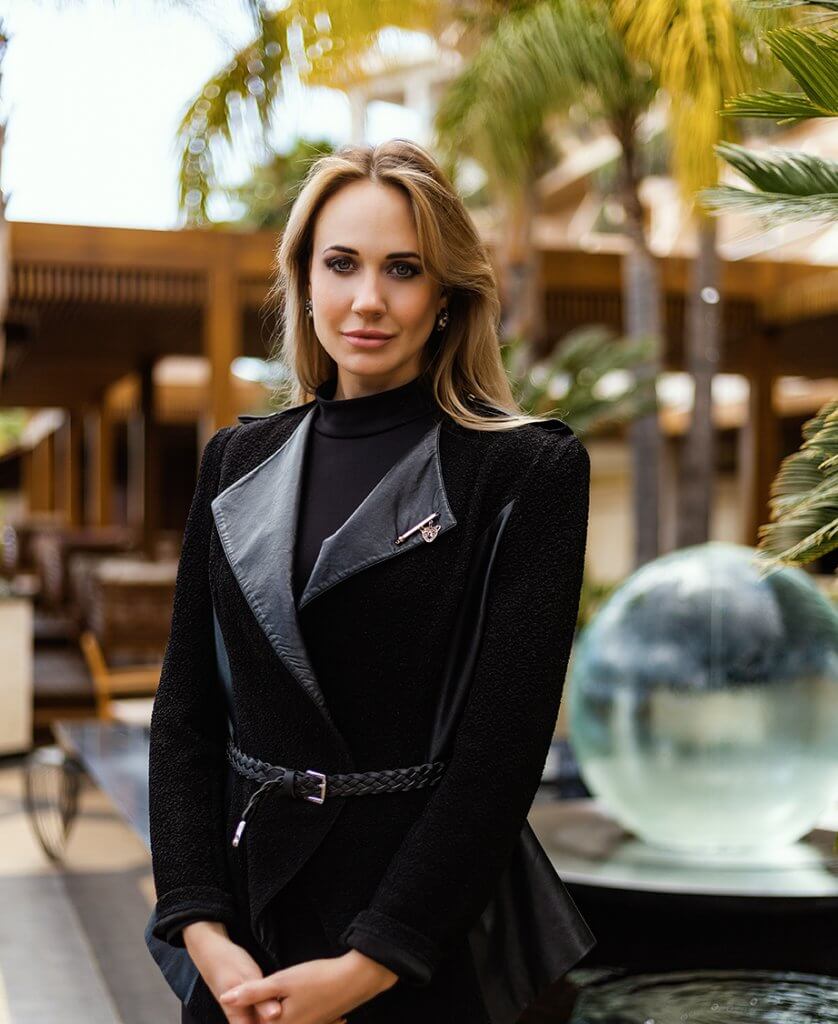 Regional Counsellor Russia and CIS
International Recruitment Unit
University of Nicosia
The University of Nicosia and the Moscow State Institute of International Relations (MGIMO) are launching a joint academic project in September 2019, offering a dual Master degree Programme in International Relations and European Studies or Law and Politics in the European Union (UNIC) and International Political Consulting (MGIMO). Students enrolled in the dual programme will receive diplomas from both universities upon graduation.
We know that the University of Nicosia has strong educational ties to Russia. Tell us why Cyprus makes sense as a study destination for Russians.
Apart from being appealing to Russian tourists, Cyprus is considered an ideal study destination by Russians looking to pursue high quality, European tertiary education. Cyprus is recognised by the World Health Organisation as among the safest countries in the world (WHO, 2017), so students do, indeed, feel comfortable and safe here throughout their studies.
Moreover, the bilateral agreement between Russia and Cyprus translates into diploma recognition by each country, so there are no obstacles when Russians decide to return home for further studies or employment. It is worth noting that the Cypriot Ministry of Education and Culture and the Ukrainian Ministry of Education and Science are currently working on drafting a similar bilateral agreement between Cyprus and Ukraine.
It is also worth pointing out that none of the complex political issues that come into play on account of being Russian or a Russian entity apply in Cyprus. Russians and Ukrainians alike continue to set up their international companies on the island, which creates excellent employment opportunities for Russian-speaking students after graduation. At the same time, students who wish to maintain a close relationship with their native country benefit from the strong ties UNIC has built up with leading Russian universities, as part of our broader internationalisation strategy.
Tell us more about the collaborations UNIC has developed with its Russian counterparts.
In 2018, a delegation from UNIC, led by the Rector, Professor Philippos Pouyioutas, and accompanied by the Vice Rector of Academic Affairs, Professor Edna Yamasaki-Patrikiou, met with officials from leading Russian universities, namely, Lomonosov Moscow State University (LMSU), MGIMO, RANEPA, and Moscow Polytechnic, to explore deepening their collaboration across academic and research areas.
UNIC has already joined forces with the State Institute of International Relations of Moscow (MGIMO), having signed a final agreement in December 2018 in Nicosia. According to the agreement, the Universities will collaborate in delivering their programmes and in supporting a common research agenda. The agreement concerns, in particular, the following recognised/certified postgraduate programmes of the University of Nicosia: 1) International Relations and European Studies; 2) Law and Politics in the European Union. These programmes will lead to a double degree awarded by MGIMO in the field of International Counselling Policy. Taking advantage of the ERASMUS programme, students pursuing the double degree will study in Nicosia for their first year and in Moscow for the second year, where they will complete their diploma theses under the supervision of the two Universities. As such, this is a unique opportunity for Russian students, who will benefit from instruction at both institutions, while also having the chance to acquire work experience in the field and build up a network of their own through internships in leading Cypriot and Russian organisations.
In addition to the UNIC-MGIMO collaboration, the University has also signed a Pre­liminary Agreement to offer new interuniversity postgraduate programmes with LMSU, the oldest university in Russia. According to the agreement, the new programmes will have 2 years duration (120 ECTS) and will lead to degrees awarded by both Universities in the fields of (1) Remote Earth Sensing and; (2) Artificial Intelligence and Virtual Reality. As in the previous case, students will split their time between Nicosia and Moscow.
Furthermore, UNIC has submitted six joint research proposals under the umbrella of a Cyprus-Russia call for the Research Promotion Foundation of Cyprus, alongside MIPT, LMSU, the Kazan Scientific Center of the Russian Academy of Sciences and the Far Eastern Federal University. Moreover, our Rector is travelling to St Petersburg, along with a delegation from UNIC, to discuss future double or joint academic degrees and research cooperation with ITMO.
 In addition to the above, we see that UNIC has become an active part of the Russian community in Cyprus. Could you tell us a bit about your activities?
You are absolutely right. We have become increasingly active and engaged in the Russian community. For example, two years ago, we began deepening our relationships with Russian high schools in Cyprus, through a series of educational activities and visits, so that, by now, Russian pupils are very familiar with UNIC. In April of this year, we hosted about 80 Russian high school students on campus for a UNIC practicum, where each of them had a unique opportunity to participate in a series of workshops organised by our academic departments. UNIC is also returning as a sponsor of the 14th Cyprus-Russian Festival for a second consecutive year. I should also mention the first ever Russian-Cyprus Academic Olympiad, coorganised in May of this year by UNIC and the Russian Cultural Center, with the support of the Embassy of the Russian Federation in Cyprus. The Olympiad awarded competitive entries in the fields of Architecture, Management, Management Information Systems and Communications, to Russianspeaking students enrolled in high schools across the Republic of Cyprus.
On a general note, choosing a higher education path is one of the most important decisions in life, so we are here to show Russian pupils that studying at UNIC is a wonderful experience and that it can unlock the doors to a bright future. I believe they know that we see each of them as a vital part of our growing UNIC family. To give you a better idea about student life at UNIC, here's what 3 of our current students have to say: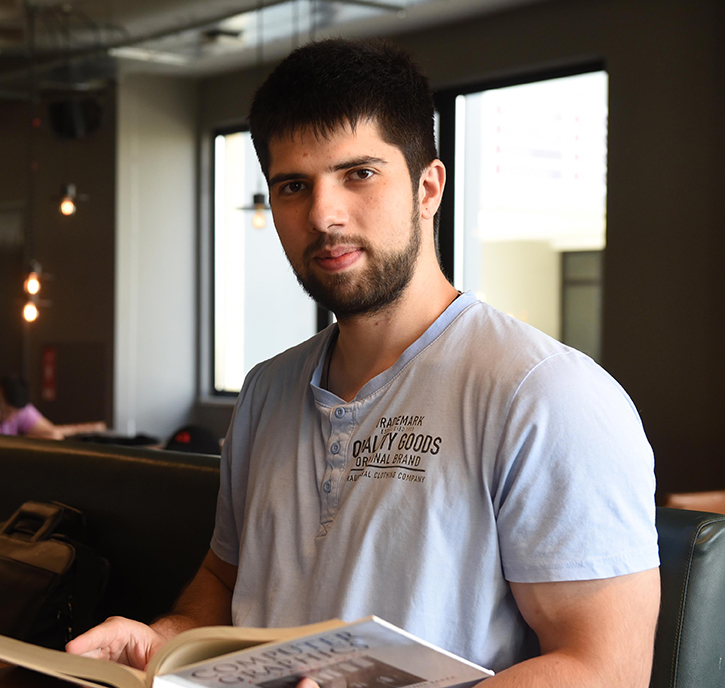 Konstantin Cherianidis
Business Administration: Finance and Eco­nomics
"It was a great experience to be a student of what I consider the best university in Cyprus. The level of education at the University of Nicosia corresponds to the latest requirements of the professional industry, which is further testified by the high employment of its graduates. Highlyqualified teachers will always be available to help you and solve any complex issues. I am very grateful to the University for the wellspent years!"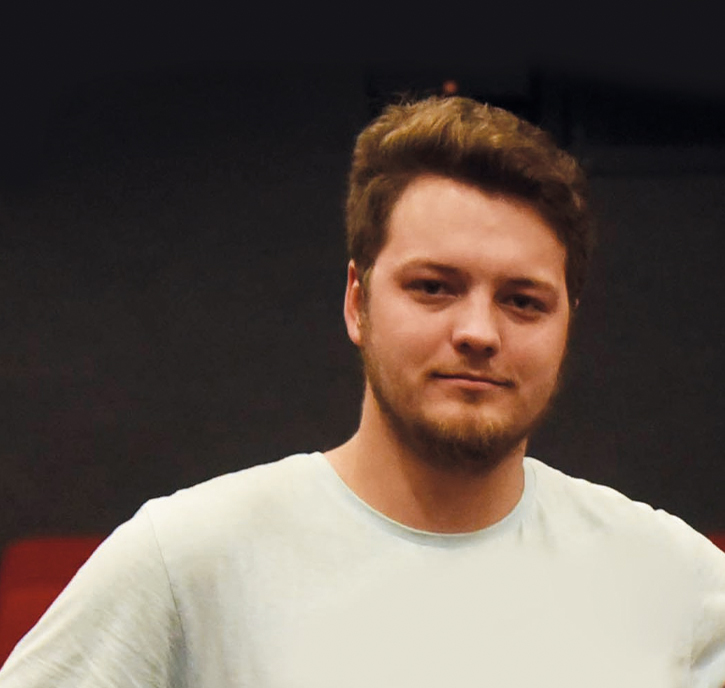 Vladislav Dimitriadis
BSc, MBA: Finance
"I am pleased with my decision to complete both my undergraduate and postgraduate studies at the University of Nicosia. I am also thankful for the opportunity to gain work experience, as I am currently employed in the International Recruitment Unit of the University. I am definitely a very proud UNIC graduate, extremely thankful to my professors and to the University staff for their continuous support, guidance and for being an undeniable source of inspiration in my life."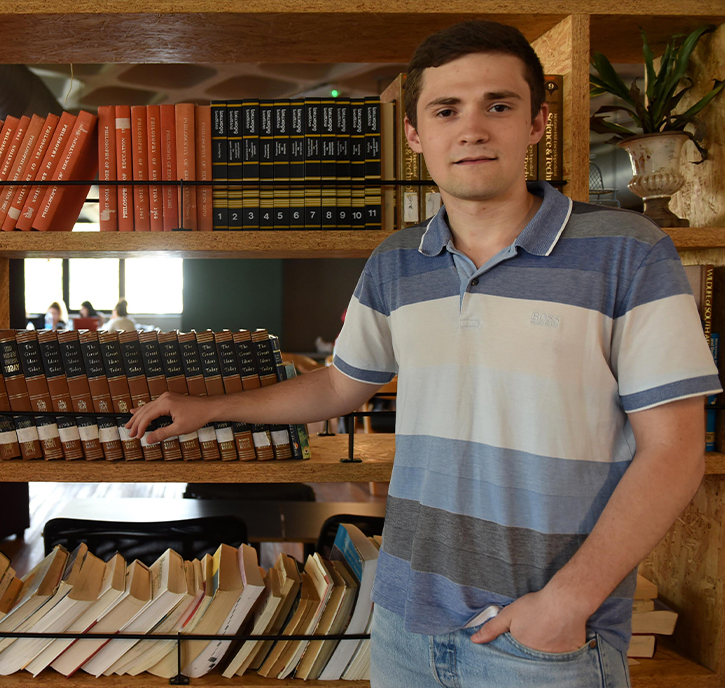 Nefedov Timur
BA: Finance and Economics 3rd year.
"I would like to express my appreciation to the University of Nicosia for the opportunities they gave me and keep giving to me as a student. I am assisting in the International Recruitment Unit at the University and also will be visiting another country as part of the ERASMUS Student Exchange Programme. I am grateful for the environment the University creates and for the infrastructure it is developing such as the modern UNIC Residences I am staying in that recently came up. Overall, I am very happy to be a part of the University of Nicosia."