EuroCave, inventor of the wine cabinet
25/01/2018

Premiere Magazine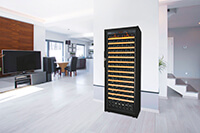 EuroCave has been for more than 40 years a pioneer and a reference in the designing and manufacturing of wine conservation and storing accessories, for individual wine amateurs and professionals. "Made in France" wine cabinets have different uses, from wine maturing cabinets, used to store wine in perfect conditions, to wine serving cabinets, dedicated to bringing wine to the right temperature in a short time before the service.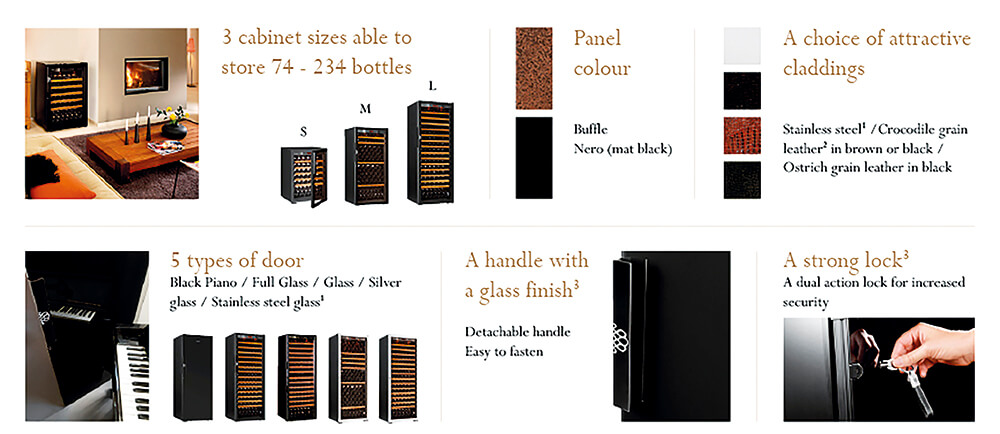 For individuals wishing to design their kitchen with built-in wine cabinets or wine cooler unit, our home wine bar are quality wine storage solutions, as well as good ideas for prestigious gifts for a birthday, a wedding or a retirement present. For professional requirements, our wine cooling and preservation units are the perfect fit for a good and professional wine storage, with refrigerated wine cabinets that conserves the essence of great wines.
Cellar Conditioners INOA
INOA 50 is the quietest conditioner on the market and is ideal for creating optimal conditions for storing wine and transforming a room measuring less than 25m2, or a cellar, into an effective wine storage area.
*Modulosteel by EuroCave is made up of easy to fit modules which can be attached to each other. Its steel structure has clean, modern lines giving it a decidedly contemporary style.
The Pure range is the best range EuroCave have ever produced
The Pure range allows your wine to mature in ideal cellar conditions, or serve 1 style of wine when set at a single specific serving temperature in V-PURE models. The display shows temperature and humidity (when set between 10-14°C), the rolling shelves grant easy access. The units heat and cool so are ideal for a garage when ordered with a solid black door.
Cabinets in the Pure range recreate the exact conditions found in a natural cellar by meeting the 5 essential criteria for maturing wine: constant temperature, suitable levels of hu­­midity (50%+), constant ventilation, U.V. filtration and protection from vibration.
49, Ayiou Athanasiou Street, Linopetra, Limassol
Tel.: 25736220
e-mail: La.Maison.du.Vin@cytanet.com.cy