Drowning in luxury Versace Palace
04/01/2018

Premiere Magazine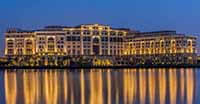 Donatella Versace, chief designer of the Milan fashion house Versace, has announced the opening of an extraordinary-class hotel in the United Arab Emirates, called the Palazzo Versace Dubai. This is the second hotel created by Versace House to cater to the world's celebrities. The first was opened 15 years ago on the Australia's "Gold Coast" (western coast).
At the moment, the Palazzo Versace Australia is considered to be the only 8-star hotel in the world. In the past, A-Listers like Beyonce, Jay Z, Jennifer Lopez and Rod Stewart have stayed in their luxurious rooms.
Palazzo Versace Dubai is located in a vast expanse and built in the style of the Renaissance. Its architecture is organically interwoven, with Italian and Arabic elements.
The hotel's interiors are striking in their splendour and glory. All of the furniture and decorations were designed by Donatella personally and have been realised exclusively for this hotel. The ceiling is decorated with mosaics and hand-gilded stucco decorative elements. For the bathrooms, the elements include expensive Carrara marble tiling, decorated by hand. The showers are rainfall showers for the ultimate in luxury experience. This exquisite hotel features eight separate restaurants, each of which is a work of art. They are impressive and elegant, with parquet exquisite original decor for the walls and ceilings.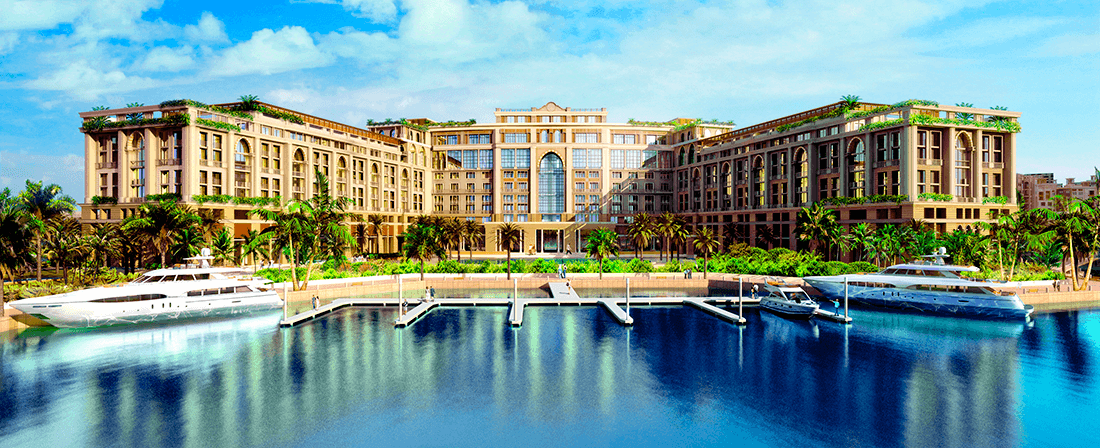 The Italian seafood restaurant "Vanitas" is created in the style of a classical Italian palazzo, where the walls are hand-painted with intricate patterns. The interior of the restaurant "Giordano" includes impressive marble mosaic floors and columns and the walls boast unique wallpaper from "Versace". For hotel guests, a private marina is fully-equipped for use. The cost of a stay with luxury Versace ranges from $630 to $1550 per day. Already, Palazzo Versace in Dubai is being touted as the most luxurious hotel in the Middle East. In the future, Donatella Versace is planning to expand her network and surprise the whole world with a new luxury hotel in Macau, China.