DIMIS Mavropoulos: "Cars are my passion"
23/11/2018

Premiere Magazine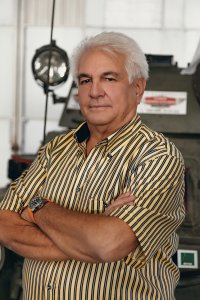 Starting a serious rally career at the age of twenty, when he was already a winner of numerous local events, in 1969, he began to drive for Ford, Mitsubishi and then for the Chrysler/Talbot Cyprus team, where he remained their leading driver for many years, achieving and maintaining his status as one of the top entrants in the Cyprus Championship.
With over twenty-five years of rallying experience, Dimi Mavropoulos holds the best finishing record of any Cypriot driver in the Rothmans International Rally and the most overall placings in the Cyprus Championship.
After the end of his driving career, his passion became classic and vintage cars and, in 2011, he opened the doors of his Cyprus Historic and Classic Motor Museum.
In our interview, Dimi Mavropolous told us about his passion for cars, his racing career and the Cyprus Historic and Classic Motor Museum.
How did your passion for racing cars start?
From a very young age, I liked to play with cars. At the age of 8, I knew how to drive a real car. I used to wash our cars. The reason why I did it was because I wanted to drive the cars through the washing bays, as, for me, driving a car was a big thrill and a big pleasure. At the age of 9, I was caught by the police after a 4-hour chase by three police cars trying to catch me. I only stopped when the car ran out of petrol. They arrested me and called my father. They explained to him the situation and my father said to them: "Lock him up and don't call me again. Do what you have to do." They locked me up for 2 days, as I was too young to go to jail. After that, I had a big talk with my parents and they explained to me that it was dangerous, not just for me, but for other people who could possibly be killed by me. That was my big lesson in life.
When I was 14 years old, I was driving without a license. I was using my sister's license. She was older then me. I just stuck my photo on her driving license, stamped it and started participating in the rally races and winning them one by one. That is when people started to call me Dimi. It was the nickname that I used so that people would not find out that it was me. That's how racing with cars became the passion of my life.
How did you come up with the idea of creating the Cyprus Historic and Classic Motor Museum?
After years had passed, my career became more professional, with corporations and motor companies. I went to England to study marketing and engineering and, at the same time, I was driving Fords and Fiats in different rallies. Over several years, I won 12 tournaments. I had a fantastic career in motor sports and rallies. I was at the top and when you are at the top, you cannot stay there forever because everybody is fighting to be in your place and you must be most clever to say, one day, "I am done! I have been at the top for many years and need to pull out to let others get there." One day, I had an idea in my mind to make a car museum in Limassol because I believed that everyone who; lives a good life should leave something behind for the next generation to remember, not just to pass through life. I am one of those people who wants to have a name in history. I want to leave, for the people, my museum in Limassol, as it is my hometown.
What do you think is the difference between racing now and 20 years ago?
The modern cars are equipped with the latest electronic technologies. If I sit, today, in a modern rally car, I will not be as good because it will be completely different. Before, you had to have physical training and diet to drive a car quickly and you had to change the gears of the engine by yourself, which was very hard in those cars. Today, racers don't have to fight with the car to keep it on the road, as it is operating by itself.
How did you get these classic cars? For example, I see, here, the car from the famous movie of Mr Bean?
Oh, I buy them at auctions. We have many cars, here, with an interesting back story. The car of Michael Schumacher with his signature, the car of Margaret Thatcher, the car of Archbishop Makarios and many others. People should see them themselves.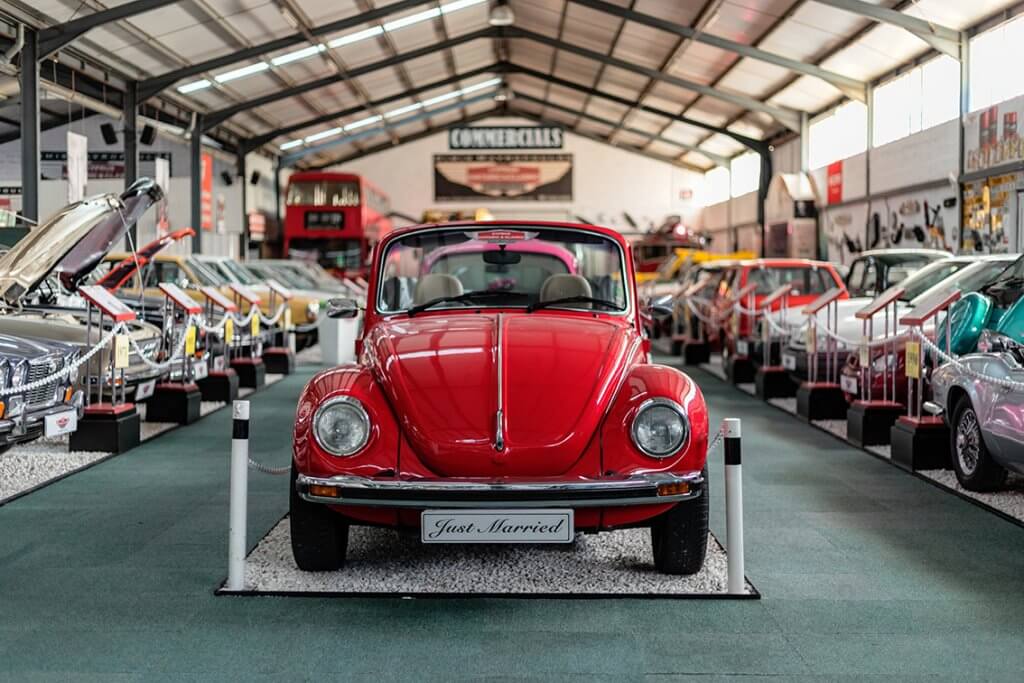 Despite the fact that you have your personal collection of historic cars, where do you get the other specimens for your museum?
I have 180 cars and 32 other cars that are outside because they do not fit in the museum. All of the cars are mine except for three of them and those three cars are here because they are very good and I look after them for other people and those people enjoy that their cars can be seen by many other people.
I know that the cars from the museum can be rented. Does this go for all of the cars?
Most of the car museums in the world don't make money. Do you ask why? Because every car takes 25m2 of space and it requires maintenance, electricity, lights, etc.  That is why we use our classic cars in weddings and the transportation of people from hotels to restaurants, which gives us a little bit of money. There is one thing that I want to emphasise and that is that the museum is also working for charity. From every ticket that you buy, 1 Euro goes to charity and everything that we earn here, we give to charity.
I also own the museum as a club, in which we organise events. Whatever they make, it goes to charity.
I know that, from time to time, you do a race of classic cars in Cyprus. What is this event about?
Besides the car museum, I also own a Classic Cars Club, in which we organise different events, such as Race of Classic Cars five times a year. You can call it a challenge, but it is not. It is a race where you are given the circuit layout and you have to pass through it in a particular period of time. Nobody knows when the race will finish, as everyone gets the maps at the last moment. The end of the race is celebrated in restaurants somewhere in the mountains, where the winners get their cups. All of the money that we collect from this event goes to charitable organisations.
As the new 2019 year is coming, what would you like to wish to our readers?
Well, I wish all the readers to be healthy, as, if you are healthy, you are rich. I wish your readers to take life as it comes, stop worrying and always think ahead.