AZALEA VILLAS – The new luxury villas in the heart of Paphos, from Aristo Developers
21/02/2019

Premiere Magazine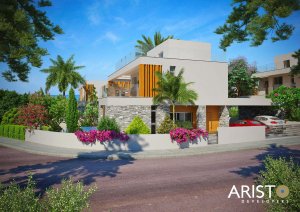 With over 300 completed projects under its belt, Aristo Developers announces its first new development for 2019, Azalea Villas – an exclusive selection of luxury villas of four and five bedrooms, built to the highest specifications, featuring modern architectural design with large, outdoor living space.
Developed in a prime, sought-after location – in the heart of Paphos' city centre – offering easy access to all of the town's amenities and services, educational institutions, shopping centres, medical centres, restaurants and five-star resorts, Azalea Villas is a wonderful addition to the company's diverse property portfolio, suitable for the Cyprus Investment and Permanent Residency Programmes.
For more information and full presentation of the project, please visit www.aristodevelopers.com.