Alexander Sukonschikov: "Stylist – psychologist, actor and orator!"
26/01/2018

Premiere Magazine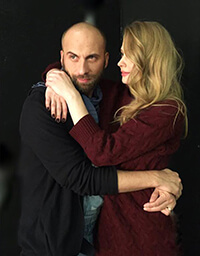 It must be something to do with hair! It may sound strange, but the issue of hair has been with mankind throughout existence. After all, even prehistoric people had to contend with hair issues as well. Researchers believe that chisels made of flint were used for trimming and grooming.
Times have changed and hair requirements seem to have increased. Where there was once several people who specialised in a narrow area of expertise (the person who washes the hair, the person who cuts and the person who colours, to name a few), now all of these tasks often fall into the hands of one person known as "the stylist" or, more simply, "the hairdresser".
We had the privilege recently to sit down with Alexander Sukonschikov. His work has been seen on the cover of Hello magazine, with images of models such as Vera Brezhnev, Renata Litvinova and the young actress Sasha Bortich. In fact, the list is long. We decided to ask Alexander some informative questions about his career and its 'highlights'.
Alexander, how you prefer to be known, referring to your profession. As a stylist or …..?
Do hair. I like to be called a hairdresser. I have a classical base. The school where I studied was structured on the basis of a barber shop. Every day, my grandmother accompanied me to the building. Everything was taught in a serious way, not like now. I completed my courses and was ready to be a stylist. I called it kandovo-base-classic.
Do you remember your first client?
Well, first or not … but I remember it. It was when I was working in the salon. It was at this time that, all of a sudden, I realized that the customer is always right. There came to me a lady. She was huge, like a two-folding closet with a red face. Her hair was a chemistry class of mahogany colour (brownish-red with aubergine tint). Apparently, while she was waiting, she flipped through magazines and found a model with a square platinum colour. She pointed a finger and said: "I want to look like her." I took a long time trying to explain to her that her choice would simply not work. Given the texture of her hair, she had obviously burned it and efforts to introduce platinum would be disastrous. She was indignant, shouting at me. Well, I did everything that I could. She still left dissatisfied. She came in already in a fighting mood and was ready for a battle either way.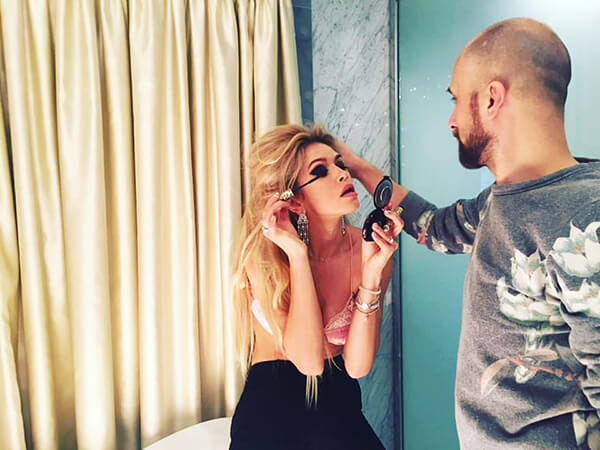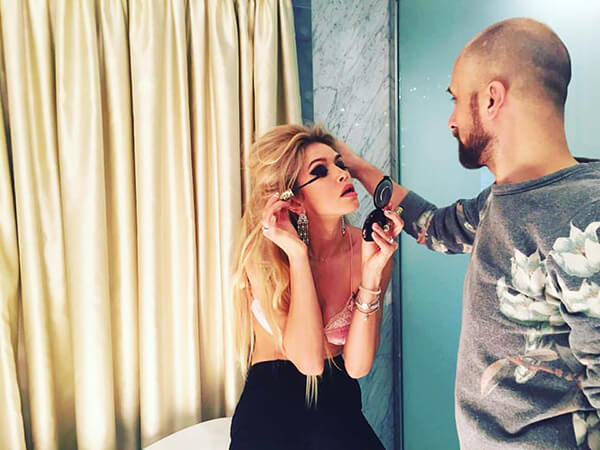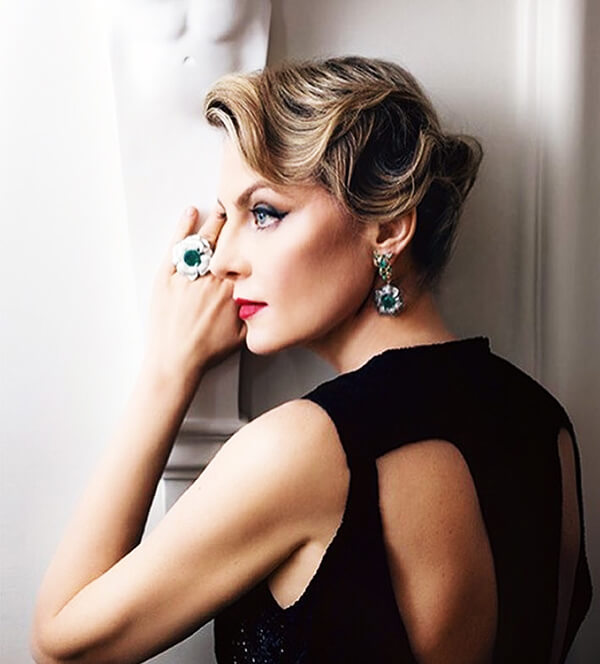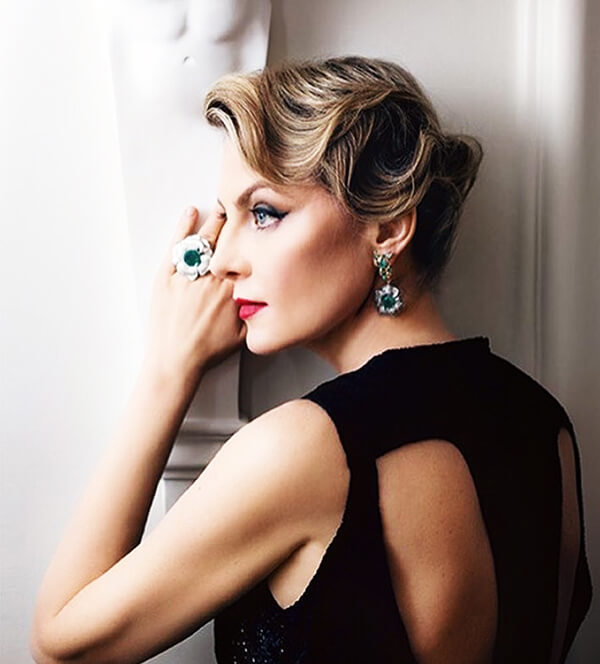 Today, you probably rarely see an already burnt head of hair due to bleaching or dyeing. Have we become more civilized in our attitude to hair?
Yes, this is rare, but it does occur. Incidentally, today we have something called "carving". I remember a client coming to me and saying: "I am carving." I did not even understand what she did. By the way, when I was still a student, I decided that "chemistry" will not do. If the customer insisted, until recently, I tried to dissuade her or him. It is murder for hair. I consider myself a "female wizard".
Why?
Women are bolder in their preferences. Accordingly, the work is more interesting. In the West, men are more likely to experiment. When compared to the last century, the modern hairstyles seem boring. We do not see the level of innovation that goes back to the time of Peter, nor …
In my youth, I wanted to try everything, including whalebone hair and others. This would go beyond a client's hair to include wigs and toupees. I was involved in a project of "a la Rus", where we (Alenushek and Simons) did loaves on model's heads and constructed all of this with false hair.
Actually, what profession can you compare the barber profession to?
You know, it is something akin to a kind of cooking…The main thing is, of course, a psychologist and an actor and an orator. I would say, first of all, a psychologist. I saw glaring moments. Monstrous designs requested and the client goes away completely satisfied. Then, another comes in and you nourish them as well.
You always have to be on the alert, I imagine. As a hairdresser, it is a challenge to correct errors. After all, the cut will not return. If you cut too much, it is not a bug, it's a crime.
Do you make mistakes or do you have, as they say, the ability to cut hair with your eyes closed?
Of course there are mistakes. I'm not a robot. I am not a criminal, but there are mistakes. As for the eyes closed, I have not tried it. I have been pretty drunk on occasion, though.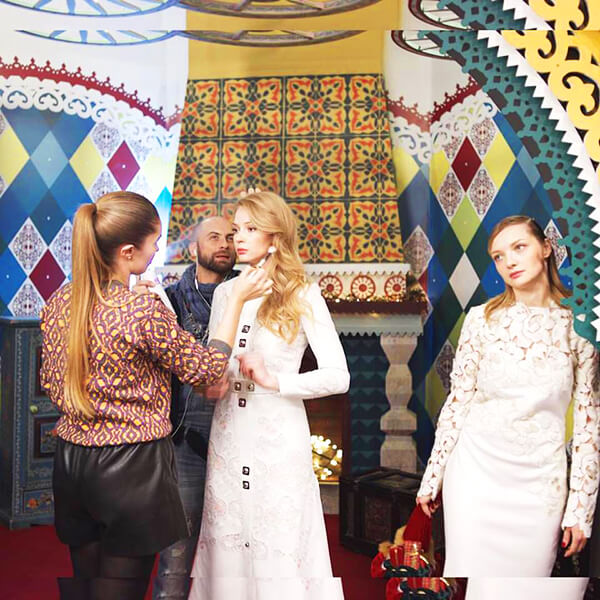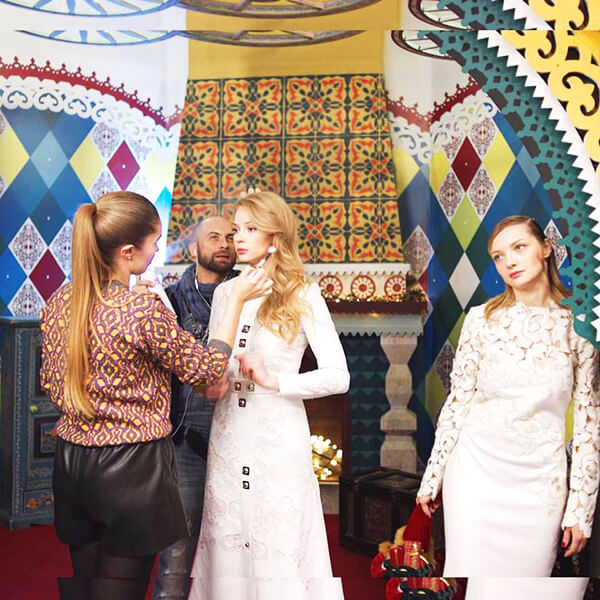 I had clients who were husband and wife. I went to their house and he sat me at the table. We drank and talked and got drunk. Then, he says it is time to cut his wife's hair. I started cutting. I held on!! I did the trim and it actually turned out well.
Do you believe in the heavy and light hand? Which hand are you?
I believe that I have a light hand.
You know, some people prefer to get a haircut on the growing moon? Laughs?
No. In fact, I'm seriously about this. It is not at all advised to do a haircut in a particular phase of the moon. After all, a lot is subject to the moon and if someone quietly follow its phases, why not!!