VIDI Group. Victoria Iatsiuta: "Happy people will live in our homes!"
13/12/2019

Premiere Magazine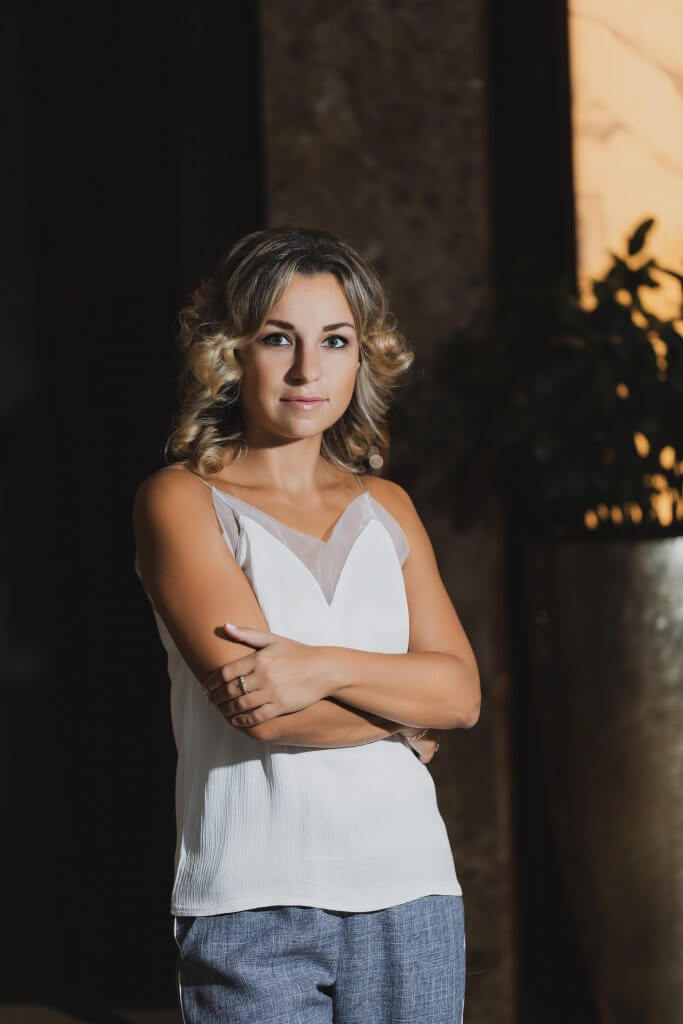 We present to you a new player in the Cyprus construction market – the property development company, VIDI Group. Developers are guided by the search for and implementation of modern effective solutions in real estate. They create projects that combine a well-thought-out concept of development and infrastructure. Thanks to the exclusive design, high quality materials and the introduction of new technologies, VIDI Group has established itself as being one of the very best – despite the young age of both the company and its leader.
At 33, Victoria  Iatsiuta has achieved a lot: a doctor by training (graduate of the Bogomolets National Medical University), co-owner of Vilida, the popular Ukrainian network of dental clinics Vilida, and since 2016 – co-founder of the property development company VIDI Group in Cyprus. For three years, this Ukrainian businesswoman has been the "mother" of two construction projects in Limassol – the Eva Residence and Elizabeth Tower, which she named after her daughters.
A medical education is complex and multifaceted. And it differs not only in the colossal amount of information that has to be mastered and memorized, but also in the love of your profession and people in general. How did you first get into the real estate business?
To begin with, we got involved in real estate and construction in Ukraine. Having moved to Cyprus in 2016, and having considerable experience in the development business, we noticed that the island (in particular, Limassol) was actively being developed, and there was an increasing demand for real estate after the crisis of 2013. We saw this as an opportunity for ourselves – as they say, demand creates its own supply. So my husband Dmitry and I formed the company VIDI Group here in Cyprus.
Our team is small – we deliberately abandoned the idea of having a large number of employees. This, as well as the fact that we are self-financed and thus are not tied to any bank, allows us to achieve the optimal ratio of price and quality.
We choose  new, modern housing located in the most prestigious areas of Limassol, within walking distance from the sea. So, even in the most unsuccessful scenario, we could always rent out our properties.
What features of Cypriot business came as a surprise to you?
If you have a clear understanding of your idea and market niche, starting a business in Cyprus is not scary, even for us as foreigners. And the market for the Russian-speaking population is quite large.
The main challenge for our company at first was selecting professional lawyers, accountants, bankers, as well as contractors and partners. It's no secret that all the work processes in Cyprus are slower than we would like, therefore you have to have a lot of patience.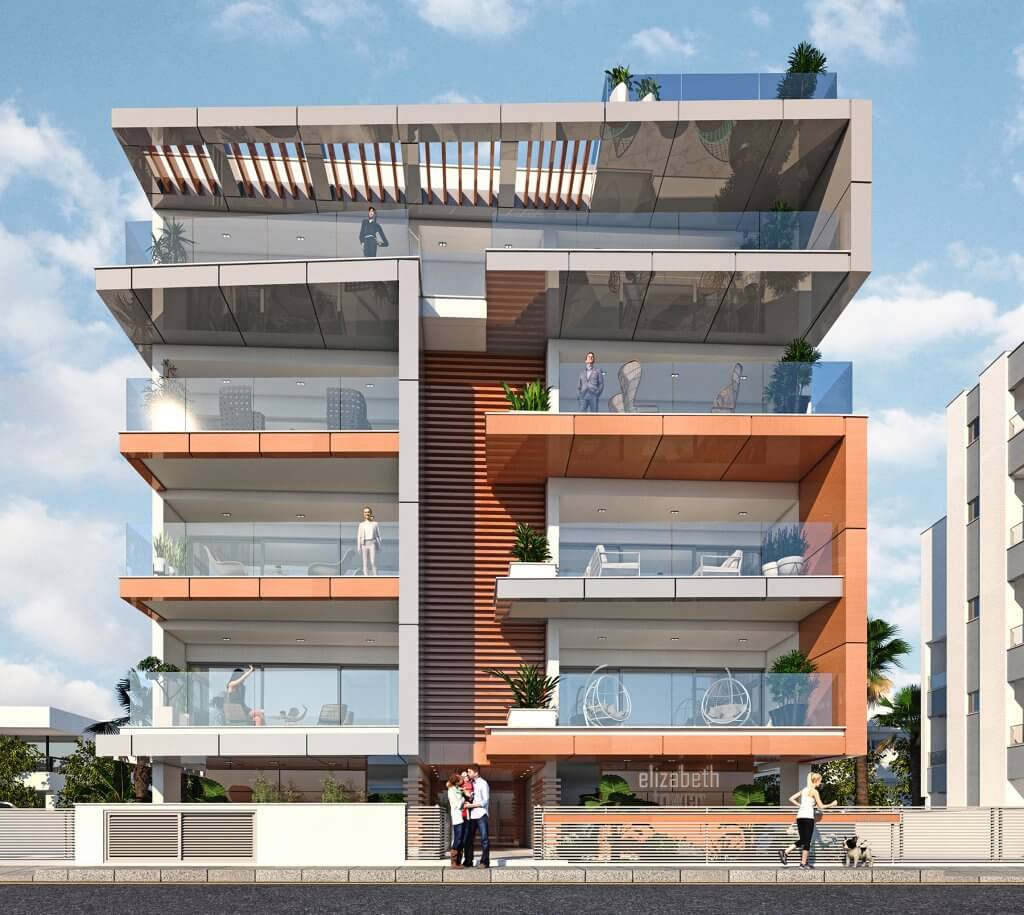 What helps you to feel confident in a market where there is high competition from a large number of developers?
We build our image as a reliable developer, and competition is an additional incentive for us. I believe that everyone has their own customers. For our part, we value every customer; we pay special attention to service and provide an individual approach.
There are also objective factors: our projects not only positively change the face of Limassol, but also attract attention with their successful location and technical equipment. So, in addition to solar panels, water underfloor heating, the Smart Home system, VRV air conditioning and other European standards, which will surprise few people today, we were one of the first developers in Cyprus to install photovoltaic solar panels for energy production and to provide it in common communal areas. Thus, our residents will not have to pay common household expenses. And, in general, water and electricity bills will be much lower.
We carry out strict quality control at every stage of construction, from waterproofing, energy-saving systems and automation, and ending with interior decoration.
We offer several design options, and if desired, we can fully equip the apartment with furniture and home accessories. When you move in, you only need to put things in the closets and … open a bottle of champagne – we also take care of this!
And all this will soon be appreciated by the residents of our new Elizabeth Tower project in Limassol!
Besides its own development projects, what other services does the company offer?
We support our clients at all stages – from the paperwork needed when buying real estate, obtaining a residence permit and an EU passport through professional lawyers with whom we work, to choosing a school for their children!
We also advise our clients on the return on their investment. For example, if a person does not plan to live in the apartment, they can successfully rent it out. In this case, we guarantee a profit of at least 5% per year of the invested funds. You can also earn on the increase in value in the real estate: at the initial stage of the project, prices for our apartments are much lower. The owner will immediately be able to sell their finished apartment at 15-20% more than they paid for it!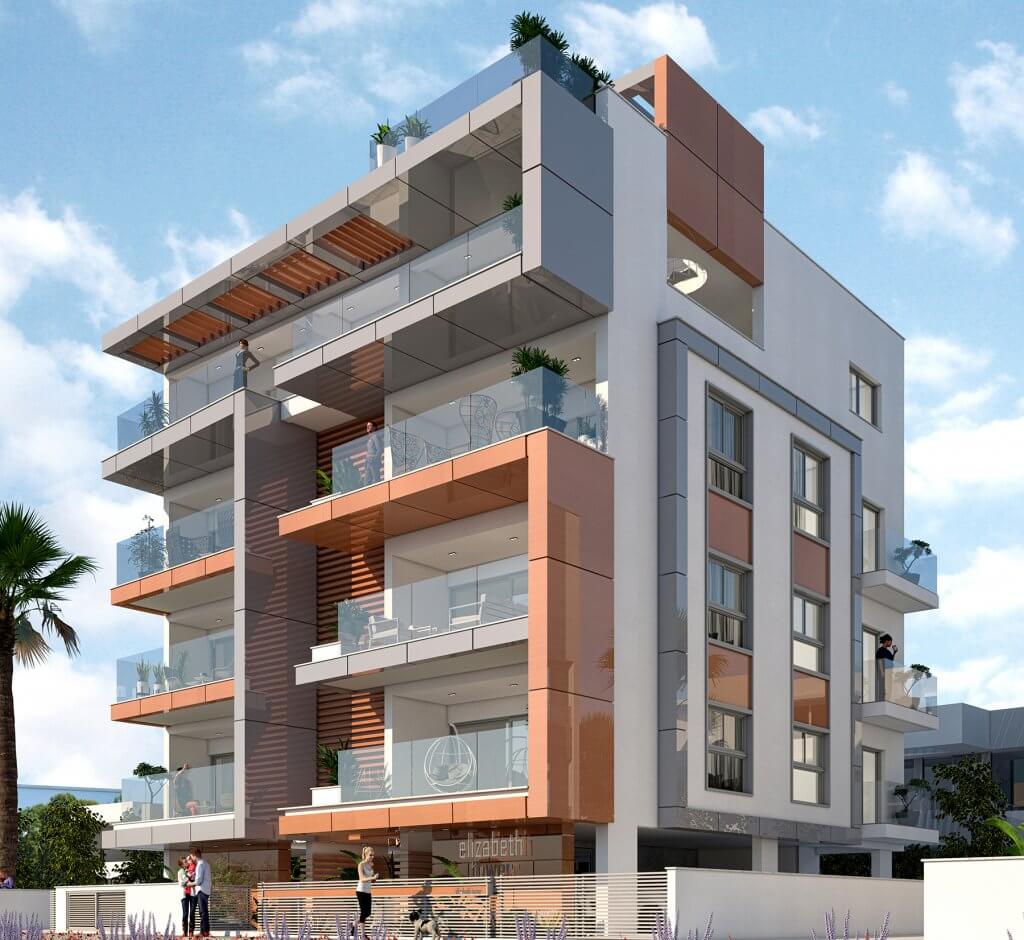 What is your forecast regarding the development of the Cyprus property market in the near future?
Now, in our opinion, the rapid rise in property prices in Cyprus has stopped: the market has stabilized. Properties in the central areas of Limassol, as well as in Paphos, remain investment attractive. Real estate in the price range up to €500,000 is becoming more popular. We expect a slight decrease in demand for "millionaire properties" – a significant role is played by changes in the conditions of the Cypriot passport programme and the emergence of such schemes in other countries of the world.
Can you comment on the Golden Passport programme in Greece?
Information about this appeared not so long ago. However, having analysed the available data, we do not consider the option of obtaining an EU passport through a new programme in Greece as profitable and safe. Unlike Cyprus, Greece has still not recovered from the financial crisis. And the real estate market here is significantly different from the Cypriot one.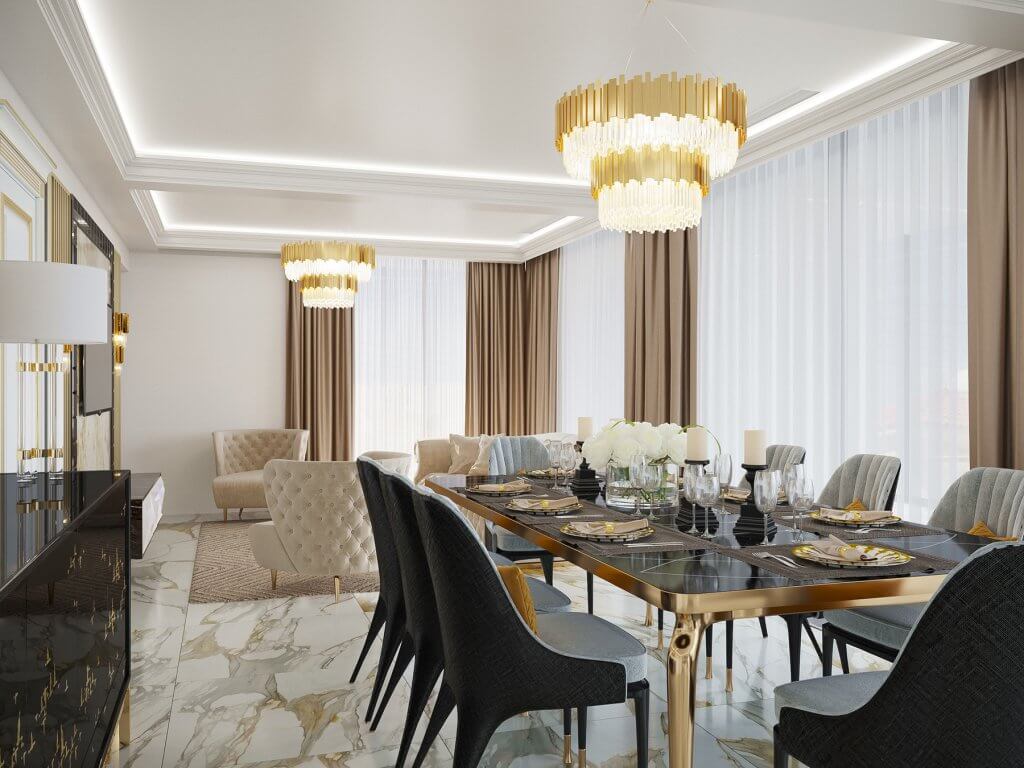 Will the potential dumping of real estate affect the Cyprus market for those who bought property three years ago under a passport programme?
Perhaps we will have an additional amount of secondary housing. But, given the rapid development of the oil and gas sector, the construction of the first integrated casino resort in Cyprus – City of Dreams Mediterranean – and the necessary infrastructure for this, as well as the growing popularity of the Cyprus educational sector and medical tourism, the island will continue to attract investors. Today, citizenship is not the only reason why many people invest in real estate. People seriously consider Cyprus as a safe and secure place to live, so they relocate their families and find second homes here. Cyprus has a wonderful climate – including tax!
Which investors are you targeting now, and from what countries are they coming from?
There is currently an influx of investors from China, Lebanon, Israel and the countries of the former CIS. Among them are many representatives from the IT sector, and they encourage us as developers to create interesting technological projects, using all new products and their potential advantages, both in designing and equipping construction projects. Russians, despite problems with the banking system, continue to invest in real estate.
How did the tough banking compliance regulations, which caused capital to leave the island, affect the business?
Everything is changing, and the banking system is no exception. Modern banking is different from the banking system that existed five to six years ago – and not only in Cyprus. Unfortunately, changes have taken place in the direction of strengthening bureaucracy and control, complicating the procedures for opening accounts and money transfers. This brings a lot of inconvenience to our business people and investors. But recently, banks have begun to approach this issue more selectively. If the buyer has a good banking history, the procedure is somewhat simplified.
Returning to your business in Cyprus, what advantages of purchasing real estate from VIDI Group would you like to emphasize?
I'll tell you about this by using our Elizabeth Tower project as an example. We are not interested in quantity; we do not strive to impress customers with a gigantomania of faceless skyscrapers. Everything is cosy and homely here! We are currently building a small, enclosed four-storey complex with only seven apartments: six of them with two bedrooms (up to 120 sq. m) and one three-bedroom penthouse (up to 300 sq. m) with a huge terrace, a private garden and a rooftop jacuzzi with sea views. The building is located in the exclusive area of Neapolis – Limassol, with developed infrastructure, just 400 metres from the beach.
The project itself is interesting from an investment point of view. Each apartment has its own parking space and a separate storage. All apartments are fully furnished with a modern design that is thought out to the smallest detail and features Italian furniture and plumbing. Ceiling height: 3.1 m. Price: up to €4,000 euros per square metre, and the cost of apartments – from €470,000. At the same time, the technical part of the project can only be envied! For us, this is an opportunity to realize interesting ideas using new technologies and materials while taking into account the high requirements for comfort desired by our customers. Such properties are of interest to buyers and pay off very quickly.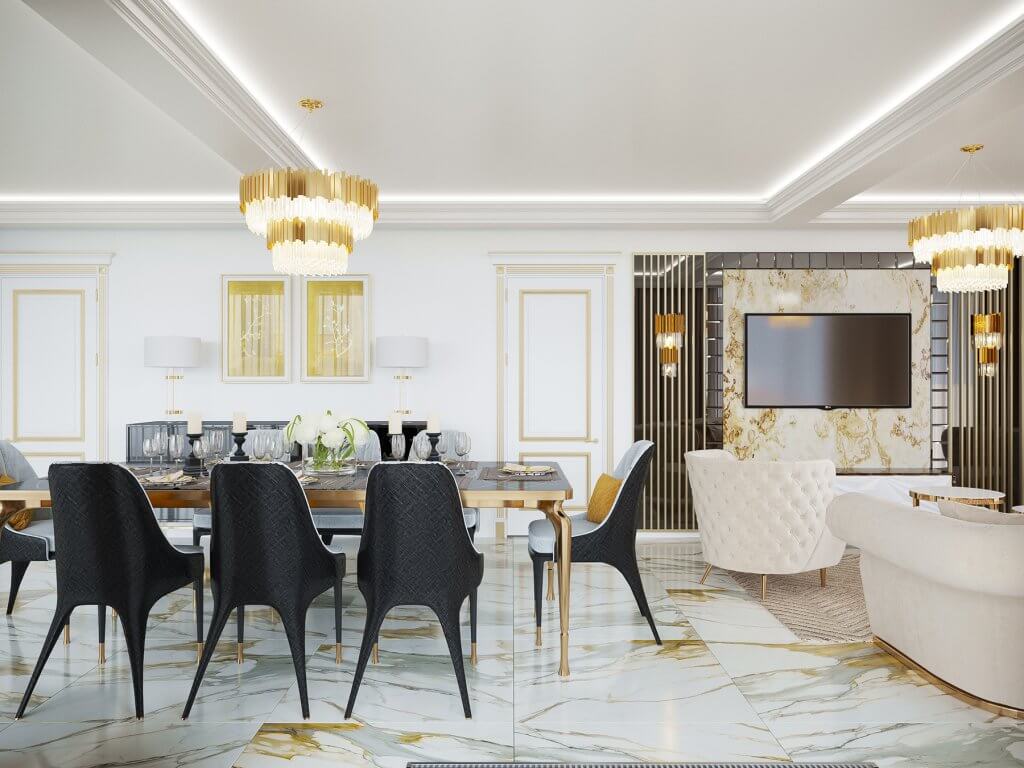 One gets the impression that you, uniquely, are in your place!
In the past, astrologers told me that according to the time and date of my birth, construction is an ideal business for me. However, back then I did not attach any importance to this. And now, see how everything turned out !
Do you believe in astrology?
I believe that you need to listen to yourself and do things that bring not only financial profit, but also pleasure. I am happy with the idea that happy people will live in our homes!
On the eve of the New Year, what do you wish for our readers?
I wish that in the New Year everyone will find their dream home, live in it and enjoy life on our beautiful island! And we, from our part, will offer you wonderful new projects for many years to come! I wish you all health and love, and the opportunity to do what gives pleasure – because only then can we reach new heights and fulfil ourselves!
VIDI GROUP LTD., Development / Design / Consulting
phone: + 357-70003262
mobile: + 357-95129336
site: www.cyprusvidigroup.com
email: [email protected]
Subscribe to our FB Cyprus Real Estate Vidi Group page to be the first to receive all our latest news!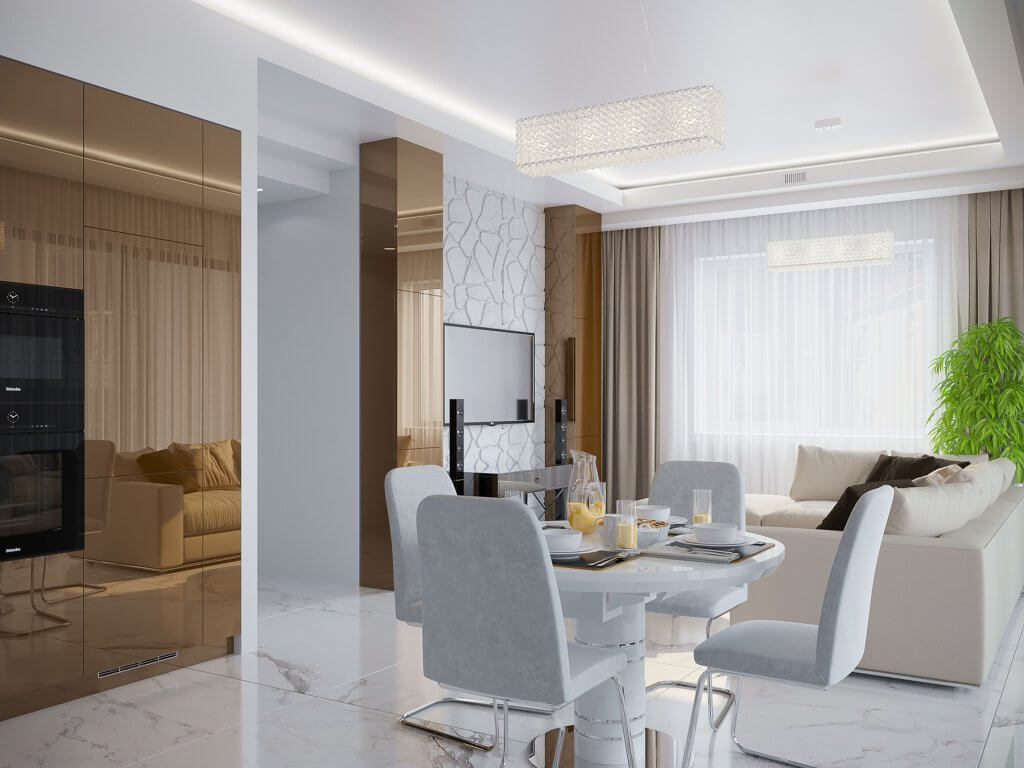 The Elizabeth Tower project is more than just real estate. It offers a great lifestyle that exceeds all expectations. Through thoughtful layout and zoning, the apartments are designed in such a way as to create an atmosphere of maximum comfort and practicality. The convenient location of the complex in the very heart of the city, with its business centres, entertainment facilities and educational institutions, provide ideal living conditions for families and business people.
Elizabeth Tower comprises six luxury two-bedroom apartments with one three-bedroom penthouse, private garden and rooftop Jacuzzi. The project is located in one of the most prestigious areas of Limassol – Neapolis – and offers a developed urban infrastructure, next to the Limassol marina and its restaurants, spa salons and boutiques. The small size of the complex provides a high level of privacy and comfort.
The main advantages:
only seven apartments;
400 m from the sea;
next to the marina of Limassol, its restaurants, spas and boutiques;
all city infrastructure;
high-quality finish;
underfloor heating;
high ceilings (3.1 m);
built-in kitchens, cabinets and doors;
large covered balconies
Delivery of the project – November 2020.