05/06/2021

Premiere Magazine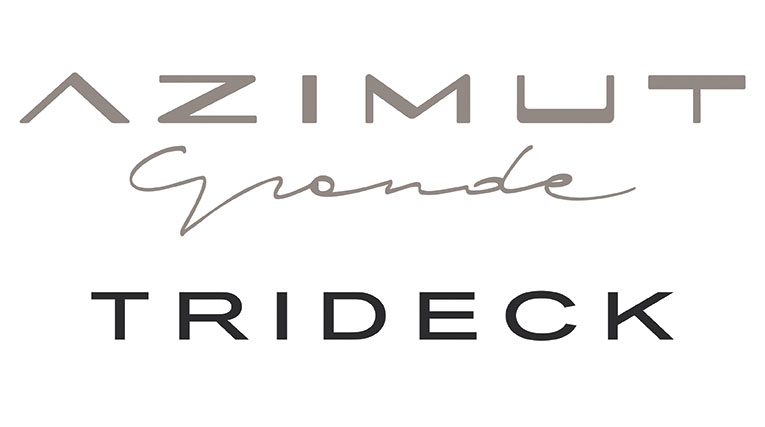 The very quintessence of innovation, Azimut Yachts' first ever Trideck superyacht defies the accepted norms of boat design to create extraordinary new spaces that redefine the concept of onboard living.
With dimensions like never before and a design that breaks all the rules, the Grande Trideck is the magnificent new Azimut Yachts flagship.
Azimut Grande Trideck has three decks "plus one". "Plus one" because Trideck has an extra deck in the stern in addition to the traditional three. The result is a cascade of four staggered terraces descending from the Sun Deck to the water's surface.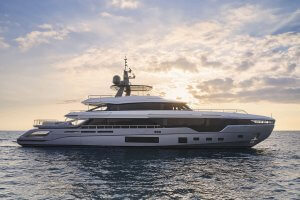 THREE DECKS + ONE
Azimut Grande Trideck features a new living area never seen before on a yacht this size, the Sea View Terrace. The Sea View Terrace is an aft raised "mezzanine" deck, which is the latest addition to the traditional triple-decker. Thanks to this layout innovation, Grande Trideck offers four terraces: the sundeck, perfect for secluded sunbathing, then the upper deck, where we find the main Outdoor Dining Area, next, the new Sea View Terrace, floating just a few meters above the water, and down below, the full-height beach area. Furthermore, one additional benefit of the aft raised "mezzanine" deck is the creation a Private Patio at the entrance to the salon, perfect to enjoy a complete privacy.
Azimut Yachts Official Dealer
BLUE POINT YACHTING LTD
T: +357 24 639600 | M: +357 99626993
[email protected] | www.bpyachting.com
Limassol – Larnaca – Ayia Napa – Beirut