Roman Starikovich: ''You have to be careful with dreams — they come true!''
13/12/2019

Premiere Magazine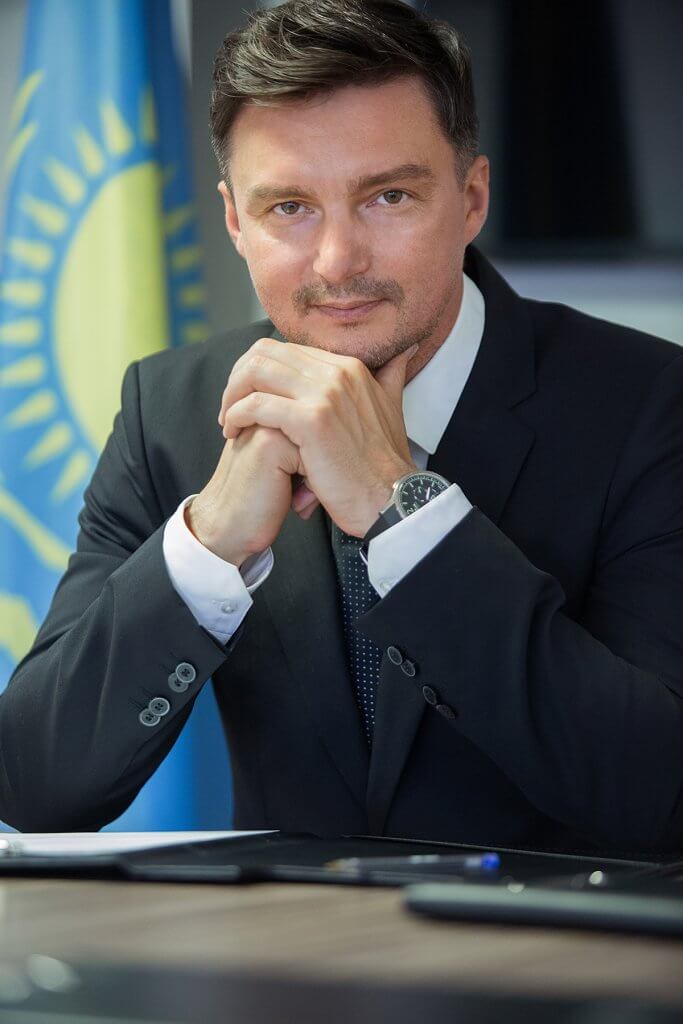 Roman Starikovich – an Honorary Consul of the Republic of Kazakhstan in Cyprus and founder of the Orpheus Group holding, consisting of the companies "Orpheus Luxury Travel & Tours", the production company "Orpheus Production", the auto centre "Auto Life", the real estate and investment company "Relux Estates" and others. He became the first pilot in the history of Cyprus to participate in the Dakar Rally.
Catching Roman Starikovich at his workplace without a prior agreement is not an easy task. The company "Orpheus" has a wide course of actions, and its leader tries to delve into everything himself, to be everywhere on time and to supervise it personally. Roman Starikovich moves around the city like a racer (and he is a real racer!) – preparations are under way for the new stage of the 'Dakar Rally – 2020'.
If you needed to tell a habitant of another planet about yourself, what would you bring to the fore?
I would tell about myself, primarily, as a traveller who not only discovers countries and continents, but also tries to live this life in such a way, "so as to feel no torturing regrets for wasted years…" (quote of a Russian classic). I am certain that our life is not measured by minutes, hours, days or years, but by emotions and impressions. The brighter and deeper they are, the richer the life. I don't want my day to be like Groundhog Day. What a shame that there isn't such a profession – a traveller.
Why not? One can travel – and write books about it and make films.
People do not travel for something self-serving or materialistic, but because they cannot live differently. Of course, travel also tends to become boring – the picture changes, but the essence remains the same. Therefore, I always gave my adventures a certain additional meaning.
For example, we went to Africa and decided: Let's not just ride around it. Let's make a film about how a Turkish-Cypriot and a Greek-Cypriot travel together. At first, they try to mend fences and then they become friends; thick as thieves, despite the fact that they have different professions, beliefs, ages (one is a student, the other is an adult) and speak different languages. Going through difficulties, partly staged, partly natural (Africa is an unpredictable continent), we suddenly see what kind of metamorphoses occur between people…and it turns out that they are very much alike. The kitchen, the mentality; they want the same things and they are equally afraid. We understand that! First of all, they are Cypriots, and only this – Turks or Greeks. This is what I showed in my film. I made eight versions of the picture, but I'm not ready to release it yet.
Is working always a pleasure for you?
I love my job, but, at some point, I realised: The amount of money earned will not affect my quality of life. Quite the contrary, you earn – you spend, but when to live? I want to do what pleases me and I'm unlikely to ever make compromises with myself – I hope that this situation will not happen!
Was it always like this or did the understanding come with time? Who did you dream of becoming as a child?
If I could go to study again, I would probably choose VGIK, the faculty of directing. But, back then, after graduating school, I decided to enter MGIMO – I wanted to become a diplomat! I worked hard, but didn't manage to beat the competition – almost no one from out-of-town got accepted.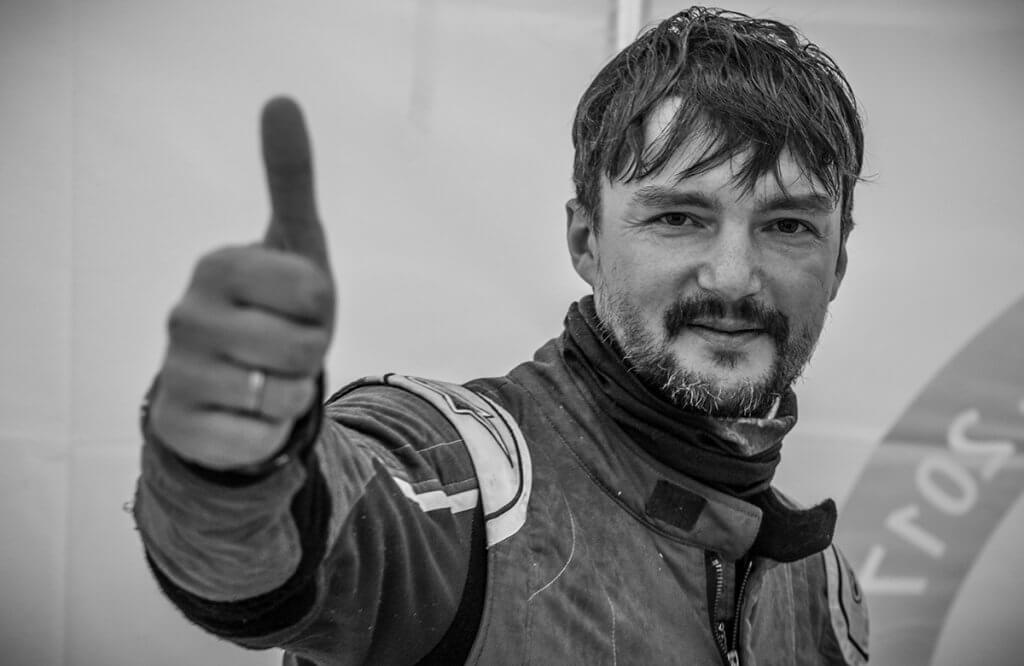 And you came to Moscow from Smolensk…
Remember: "Russia is great, but there is nowhere to retreat, Moscow is behind." But, I faced the other way: "Nowhere to retreat, Smolensk is behind." I did not want to live in a small town; I did not want to return there. Then, I joined…the Soviet army! I was so angry with myself: "If you are a fool who cannot get into university, then your way is to the army!" There, they sent me to study film and radio mechanics! I worked hard, and after the army, I applied to 3 universities for 4 faculties in Moscow all at once and was accepted everywhere! The thirst for knowledge made me not drop out of a single university. I studied full-time and in absentia, and in the evening – at the State Academy of Public Administration, at the Moscow Economic and Statistical Institute, at International Economic Relations and even at the construction faculty! At the same time, I also worked!
How did you end up in Cyprus?
Everything in life happens as you plan it. During my sophomore year, there was an opportunity to go to a practicum in Cyprus, and I wanted to stay here.
I always knew 100% that I would spend most of my time abroad and that, somehow, I would move towards film and somehow to diplomacy! I became a freelance Foreign Ministry employee and defended a dissertation in economics. Gestalt was closed …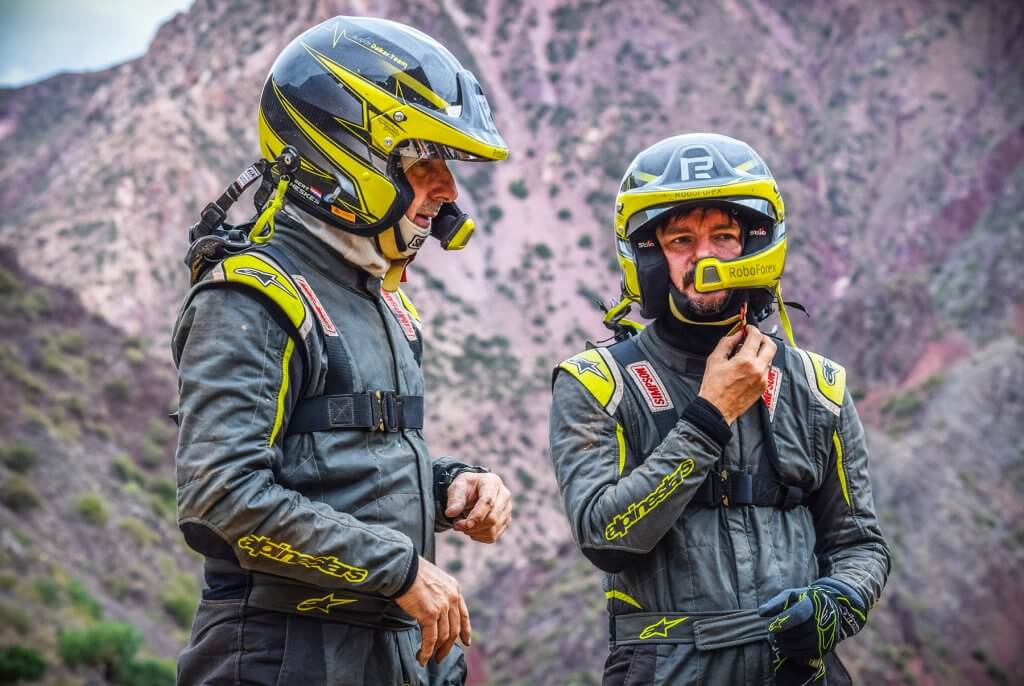 How did you become a consul of the Republic of Kazakhstan?
My eyes are a little narrow(laughs). In 2005, my partner from Kazakhstan and I decided to open a charter programme from Alma-Ata to Larnaca. The prospects were good – oil was worth $150 per barrel and, in Russia and Kazakhstan, there was an economic recovery and people wanted to travel. We understood it was "now or never". We invested all the money that we had and we took risks. I was 30-years-old at the time. Right now, I would not have done that.
Why does it work out when you don't know something? Because you are not afraid; there are no internal barriers. "Decided – did it!", just like our charter programme. In three years, our office became a kind of bridge between the two countries. In Soviet times, when there was no official embassy or consulate in the country, where did people go? To the airport…and, in Cyprus, everyone went to "Orpheus". I was offered to become an honorary consul. In 10 years, we have done a lot. It's not hard for me – I like helping people.
How did "Orpheus" emerge? Where does the name come from?
I turned to the Cyprus Tourism Organization, where they advised me to take a name from Greek mythology. They promised that they would give me a license faster, but it turned out that, by that time, all the gods were taken – Zeus, Aphrodite, Poseidon. I began to look for the demigods and remembered Orpheus. Isn't it a beautiful story, when he inspired the Argonauts to a heroic act – to search for the Golden Fleece and set off on a journey inspired by his idea! Then, I added the word "luxury" and precisely identified my niche in the business – "Orpheus Luxury Travel and Tours". This is individual tourism, and 90% of our tourists are VIPs; wealthy and influential people who live in five-star hotels and travel in comfort.
The company has a wide course of actions (incoming, ticketing, tour and transportation department, MICE department, etc.). In Cyprus, we became one of the first to properly deal with the rental and sale of real estate. We received a license for real estate activities (which is very difficult to obtain). We are also engaged in property management and development activities and, recently, we built our first house from scratch: from the search for land to obtaining permits. It was interesting for me to figure it out myself and to understand how it works. After all, I studied at the construction faculty! Now, I know how to build a house!
I treated the project with all my heart and invited a designer and an architect from Moscow. Our priority was quality and individual approach. I wanted to create maximum comfort for our residents. Today, they call us and invite us as guests…and this is the concept of the "Orpheus-family".
I noticed: When you relate to the matter with all your soul and love, the financial result is much better!
So, it turns out that everything that you studied came in handy?
I cannot say that construction is what I would like to do in life, but I like to create and see the result of my work. Here stands a beautiful and stylish house, happy people live in it and you realise that you completed a good project. In tourism, I lack such a purely physical, tactile result.
Production work also has concrete results!
Yes! And, we have created many interesting projects. In total, more than 120 – these are dozens of feature films and documentaries, and soap operas and video clips for famous musicians – from "Laskoviy May" to "Gorky Park", and more than fifty commercials for companies and brands such as Leo Burnett, Saatchi & Saatchi, Wimm Bill Dann, Procter & Gambel, etc…
I was lucky enough to work with very talented people from all over the world. I will never forget how we shot the video for "Head & Shoulders"! The budget was so big that I managed to close the Curium Museum completely for 48 hours, for the first time in the entire history of the Curium Museum! We shot a plot about excavations on the Moon – with the famous model from the Red Stars agency, actor Vyachelav Razbegaev, and a legendary cameraman from the UK (he only films hair!) It was August, the heat was as high as 40 degrees and he came to the set in a tuxedo and white gloves – such respect to his work! Our director was American. In the end, we created a video of 30 seconds, and there were about 200 people on set! After all, there is something to remember, and there is something to tell!
I cannot help but ask about "Dakar".
I love this story. My wife and I (Elina Koroleva) once opened up about our dreams and, suddenly and unexpectedly for myself, I blurted out that I would like to take part in the Dakar race! One thing led to another and I realised that I really did not know anything about it – I did not dare to even think! Then, I went on the internet and stayed up all night – I studied the history, the regulations, who the champion is and how it all began. The next morning, a phone call came! On the line was a complete stranger to me, who appeared to be Nasser Al-Attiyah and who asked if he can help me participate in the rally? I was shocked! Nasser is not a man, but a celestial, similar to Schumacher in Formula 1! He is a three-time winner of the Dakar Rally marathon and a multiple world champion! When is it that such a person calls you and blesses you to participate in races?
I went to Larnaca and met with Nasser and it turned out that an Arab sheikh, one of the rulers of Dubai, Al Maktoum, asked him to speak with me. Befroe that, we had organised the arrival of the Sheikh to Cyprus, for the European Cup in trap shooting. As always, we tried our hardest with the reception- it turned out better than expected and the sheikh invited me to dinner, where we talked about religion and life. He asked me what I like best – camels? horses? I answered – cars, and he said that he knows many famous racers and can introduce me to them. Then, I did not attach any importance to this, but he remembered and fulfilled the promise! It struck me so much! I opened up to the universe – and it answered back to me, and I realised – you cannot neglect it!
From the moment I saw the rally car for the first time, and until the day I got to 'Dakar' in 2017, only about a year passed. During this time, I needed to get a race driver's license, go through the national championship, take part in several international races and, most importantly, put a team together!
I was lucky with the people, with the mechanics and with my co-driver! We found sponsors, although I cover 80 percent of the costs from my sources. This sport is expensive, but you can never, for no sum of money, buy that feeling of joy and triumph, the meaning of your existence in this world, when you find yourself on the podium and, for the first time in the history of Dakar, raise the flag of your country – my second homeland and my first home!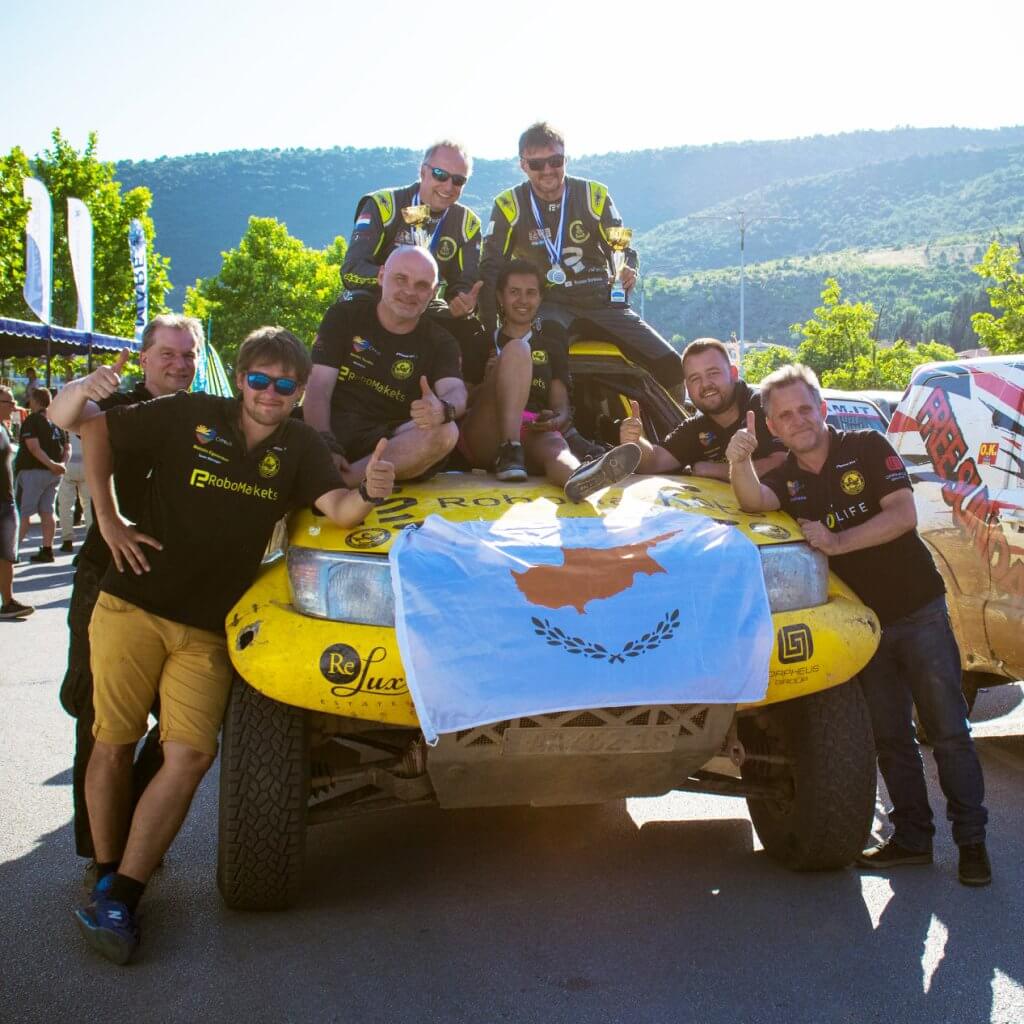 Now, I am preparing for the second Dakar. I thought it would be easier, but nothing of the kind! Dakar has moved to Saudi Arabia – now there will be sands, and I don't have much experience in this. It is necessary to create your training base in the Emirates, to participate in several races and, from there, to move to Saudi Arabia.
Races are held from January 5th to January 17th, 2020. I am counting the days. There is a joke: "If someone wins the race – it is the pilot's merit. If he loses – it is the navigator's fault. In any case, the mechanics are to blame!" Today, this is a competition between navigators, mechanics and car manufacturers. This is a large industry and a lot depends on material inputs. After all, we understand that any race can end two minutes after the start – this is technology. Sometimes, we find ourselves powerless in the face of circumstances, but look at us – our eyes are burning and we are doing this not because of money, but for the sake of the idea…and we are ready to give everything to be at the finish line!
Recently, you have discovered mountains for yourself…
Mountains appeared before "Dakar". A year before the race, I flew to Bolivia to see how the route unfolds and hypoxia took me – there is an altitude of 4.5 thousand metres. I realised that the only way to overcome this is to start climbing. Then, Evgeny Staroselsky appeared and called me to Elbrus. I love beautiful places, but to sit for weeks and wait for good weather, especially when you do not have any internet and you do not know what is happening with your business is difficult! But, when you get a few seconds of euphoria at the top, it becomes such class and such beauty! Then, you come back down, dive back into weekdays and forget everything, until the next mountain. For me, it was Kilimanjaro. We climbed the mountain and I got told: "It's all easy, a walking route, old grandmothers can go up it. Why don't you try to go to Aconcagua! It's a 7,000m peak. Here, everything is serious- a frost of 40-50℃ and gusts of wind up to 100km/h. The mountain may allow you to climb, but may also not. Still, nothing reboots you like the cold breath of death, which is near. You feel it and understand your worthlessness in comparison with it…and when you go down and begin to fill the lower level of the Maslow pyramid according to your needs, you begin to appreciate simple human joys and every single moment!
I have my own plans for the mountains. There are no special ambitions, but I want to climb somewhere, where the Cypriot's foot hasn't stepped yet!
What's the secret of success?
The success of an event is in faith! If you believe, then everything else is not so important. Is there not enough money or are there some problems? You go forward and do not see any obstacles, but, as soon as you begin to doubt, in a short time, the sprouts of doubt turn any good undertaking into a crash! Remember, like the classic said:
"Thus, conscience does make cowards of us all
And, thus, the native hue of resolution
Is sicklied o'er with the pale cast of thought,
And enterprises of great pitch and moment
With this regard their currents turn awry
And lose the name of action."
(extract from Hamlet's monologue, W. Shakespeare)
It is also important to have a super dream – it is when you are afraid to even think about it, but once it settles inside you, and nibbles, do not let go! After all, if you have faith, but you don't know what you want, it will not work either. You have to be open and careful with your dreams and super dreams – after all, they tend to materialise!
Interviewed by Julia Vertova