PURE DIAMOND BLOCK CHAIN TECHNOLOGY – NEW GROUNDBREAKING INNOVATION
07/12/2018

Premiere Magazine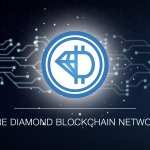 The global jewellery industry has its eyes on a new Japanese innovation – lab-grown diamonds that are chemically, physically and optically identical to natural diamonds. Pure Diamond Lab, a Tokyo-based company, is able to cultivate diamonds which have identical qualities to natural-occurring ones and, therefore, qualify to be certified by the GIA (Gemological Institution of America). These diamonds are grown in a controlled environment of the company's laboratories using pure carbon material, giving birth to a breed of "flawless" lab-grown diamonds that exhibit optical properties superior to natural ones. Diamonds can be cultivated in a wide spectrum of colours, including ones that do not occur naturally, which could instantly overturn the market of, for example, extremely rare red and blue diamonds.
A major distinguishing factor that sets Pure Diamond Co. Ltd. apart from their competitors is their development of a Block Chain technology for the diamond market. Information on cultivation, refinement and appraisal of lab-grown diamond is collected and digitalised, creating a profile that is available to the end consumer, thus increasing transparency and enhancing the retail experience. It just so happens that the CTO of the Pure Diamond Block Chain project, Mr. Jun Kawasaki, is the famous "White Hat" hacker that solved Coincheck's 500 million NEM hack in January.
Lab-grown diamonds, such as those cultivated by Pure Diamond Lab, are also reshaping the global diamond industry to become more sustainable and ethical. Cultivating diamonds in a laboratory environment relieves the pressure of demand on diamond mines, which is a threat to the environment. Moreover, Pure Diamond Block Chain technology helps prevent the distribution of so-called "blood diamonds", i.e. diamonds mined in war zones and sold to finance further conflicts. To expand the lab-grown diamond project, the company plans to use the ICO of Pure Diamond Coin (PDC), a cryptocurrency secured by Pure Diamond Farm Singapore, to fund equipment and R&D. Furthermore, the company is currently in the final stages of intellectual property registration, which is expected to further strengthen their foothold in the lab-grown diamond industry. The aim is to change the future of the diamond industry step-by-step, which makes the Pure Diamond Block Chain project an exciting one to watch out for.