Nmore Group: nothing is impossible with us!
09/08/2018

Premiere Magazine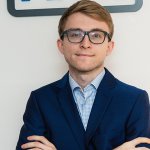 NMORE is a young, actively developing brand in Cyprus, the official launch of which took place in January 2017. Started with freelancing work and the support of several corporate and private clients, as well as consultations on IT issues, this, at one time, hobby turned into a company in five years, the backbone of which is a friendly professional team of like-minded people, headed by Nikita Snygirev. To date, the company's specialist projects can be implemented in any complexity, giving the client the opportunity to get maximum operational capabilities with minimal costs. We met with Nikita, and talked about Cyprus in the modern world of IT technologies, the pros and cons of its business in Cyprus and the attractiveness of Cyprus for business and investment.Good afternoon, Nikita! Before the beginning of the interview, we would like to note that you are the youngest entrepreneur that we have interviewed. What led you to this?

What prompted me to become an entrepreneur? At an early age, at age 5, when my parents divorced, my uncle became my mentor and role model. Thanks to him, I began to show interest in business and technology because he was one of those who developed the very popular 1C software. This was a good motivation for me and, at the age of 7, I received my first personal computer.

The real work for me began at 15. While still at the Heritage School, I provided personal IT support, repaired and debugged computers and imported all the known techniques with an 'apple' on the case. After attending Buckingham University, I returned to Cyprus and started working in a STO position in a fairly large Forex organisation. I worked there for 3 years and gained experience in a large organization, but quickly realised that it was not for me and decided to create my own IT start-up. In a fairly short span of time, I was lucky to find like-minded people and, during the first year our company, was able to conclude profitable deals with large and well-known brands in Cyprus.

Why did you decide to open an IT company in Cyprus?

I have been living in Cyprus since 2003, so it was an obvious choice. Moreover, after graduating from university, I quickly realised that in Cyprus this market is not so developed yet and the competition is not as high as in continental Europe or Russia. In fact, most companies in Cyprus use technologies from 10 or even 15 years ago. I did not like this situation and decided to change something. After all, Cyprus is still my home and I owe much to this island.

What do you like about Cyprus?

In fact, there are several things that should be listed:

Good people who inhabit the island. All, in the majority, are kind, educated and interesting people. At least, I was lucky to meet such people.
Thanks to the mountains and the sea, the weather conditions and the lifestyle of Cyprus, there is not the excessive stress of mega cities.
All friends and acquaintances are nearby, which is also very important.
Perhaps most importantly, there is an excellent situation for your business. For example, low taxes and minimal competition, as well as a constant flow of investment.

And what does the NMORE GROUP mean?

Good question. Previously, some of our customers read the name of our company as AMORE because of the similarity of the letters A and N in our logo. But, recently, after the broadcasts on the Russian Wave and speeches at various lectures and seminars, this problem has disappeared. NMORE stands for the abbreviated English AND MORE (and more), which should indicate the broad profile and range of services of our company…and GROUP because, in the near future, we will add a lot of business and venture directions besides IT and digital marketing. A multi-profile future with unlimited possibilities will make the company independent of global trends and, maybe, we will create some trends, with the help of this group.

Can you give some advice to those who, just like you, want to be an entrepreneur?

With joy! The first and most important thing is to constantly be doing something. You do not need to stand in one place, so that you achieve nothing. In addition, it is necessary to enjoy what you are doing because when you turn work into a hobby, it ceases to be work.

Also, you should regularly practice self-improvement, learn languages and follow directions into other areas of activity. If something does not work, you should not give up because to achieve one's own destiny, perseverance is necessary.

All of these tips may sound trite and many may think that there is nothing special about them. To this, I always have one answer: "Well, why do you not do it then?"

Now, there is a lot of talk about the fact that Cyprus is an attractive place for business and investment. Please tell us, in your opinion, is this really so?

Yes, it's absolutely true. Over the past year, the island has at least doubled its direct investment and activity in the development business has significantly increased. Of course, a significant role was played by the passport programme and, importantly, an excellent tax system, especially suitable for IT.

Cyprus is an international hub and a bridge between Europe and the Middle East, so that, even despite 'de-off-shorisation', investments do not cease to flow. This is due to the fact that the trend in the world has begun to change in a favourable direction for real entrepreneurs, and not dummy organisations.

What investment areas do you consider the most attractive?

It is difficult to identify leaders, but, without a doubt, information technology, artificial intelligence and robotics are the most promising for today.

It is impossible not to single out Blockchain – this technology is still not fully known and the possibilities here are limitless. Also Peer-To-Peer Lending has been gaining a lot of crazy energy lately.

Very long-term, but necessary for humanity, is an investment in quantum computers because behind them is the future of any technology.

Medicine and construction will always remain leaders, but accompanied by corruption and brutal competition.

Could you assess the level of development of IT and modern technologies in Cyprus today?

If we consider the development of Cyprus in comparison with Europe, the United States, Russia and other developed countries, then, of course, IT technologies in Cyprus lag behind the world by about 10-15 years. If, earlier, such a factor depended on a lack of technology, today this is affected by the reluctance of state institutions to change the equipment of the state to new technologies. Today, there is an urgent need not only to optimise technologies and improve protection, but also to replace all old software and sites that look unacceptable and, very often, adversely affect the competitiveness of a particular company.

Is it difficult to do IT business in Cyprus?

As I said earlier, due to the fact that most people are not so comfortable with technology, it can be difficult for us to explain to them what we do and how and why it costs so much. In addition, people cannot understand what they do not see. They pay attention only to the cover, not understanding the essence and principle of work.

Otherwise, there are practically no difficulties and building and running a business is quite interesting.

What future is Cyprus waiting for in terms of IT?

In terms of IT, Cyprus is still at a rudimentary stage, but we see, with great certainty, the positive growth and improvement of the industry, as well as the disappearance of all incompetent companies, which are currently many. They deceive customers every day, since many do not understand.

A big push will be when the state begins to change its obsolete systems to more modern ones, corresponding to the world standard. This will serve as an example to the population and stimulate growth.

In general, the IT sphere in Cyprus is quite promising and investments in it are profitable. We can say that investing in this industry is an investment in the future.

What about your company? What technologies do you use in your work?

We use almost all available technologies, from IP telephony to professional server and network equipment; in general, everything that reproaches the work process of employees. One very simple, but important, point is a 100% transition from optical hard drives (HDD) to faster and more reliable SSDs, which saves up to 75% of the time. Our CRM system for project management and accounting systems is not only tightly integrated, but so are other (not less important) systems, like the website and Slack (internal messenger).

Electronic corporate mail from Google, as well as server infrastructure from Amazon Web Services (the world leader), are key partners for our business.

If we are talking about marketing, then it should be noted that our company is an official partner of Google and employees of the marketing department have certificates from Google of varying degrees.

We, also, actively use many Adobe products (Photoshop, Illustrator, Acrobat, XD, etc.) and we use one of the most accurate analytics services to achieve maximum results.

Could you say something to those of our readers who are doing business in Cyprus and, also, how do you like to keep up with the times?

At any endeavour, the main thing is to not be afraid. Now, in order to remain competitive, it is necessary to use innovative technologies and constantly introduce them into your activities.

With the release of the GDPR, data security and the confidentiality of all information about the company and its customers becomes a mandatory factor.

Of course, it is not worth saving money on key operational issues, since, in the future, this decision will not pay for itself more than once, which has been proved many times by our clients.