Mayor of Limassol. Nicos Nicolaides: "Everything is made from small things"
04/06/2017

Premiere Magazine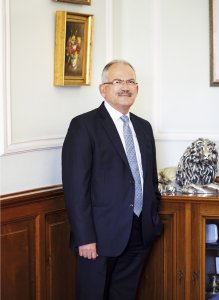 Now, when you became a mayor, what are the plans culturaly, politically and economically to make our city better?
Our main plan is to lead the city into a new approach for development; more complete more balanced and more directed towards the people. In other words, we have a very nice sea front, but we are also interested in developing the inside part of the city and to develop the neighbourhoods, where the people live. We want to make these neighbourhoods better, cleaner and greener. This is the main target – to make Limassol more balanced in its development and to pursue development which will reach people's everyday life, making it better. We will give more attention to more substantial everyday things which affect people's life, from the small things to the whole picture that is created.
Do not have plans to renovate the old buildings that could be the face of the city?
We have beautiful, classical buildings which represent different periods of Limassol history. There are old buildings and some of them have to be restored and maintained. One of our main concerns is to strengthen our city's architectural character and make it more distinct by not forgetting that this character has to come from the city's history. Of course, we have to also support modern development but at the same we must give more attention to some historical buildings. This requires the cooperation of the public sector with the private sector because most of these buildings are privately owned and we have to give the owners motives to refresh and repair these properties. This motive must be financial and this can be done through building incentives so the owners can develop their real estate in a more profitable way.
There is a very big Russian community here. Do you have any plans to establish some kind link between Limassol municipality and the Russian community in Limassol?
Yes, we have a very strong Russian Community and we are planning to establish much stronger links with them. We want to have stronger ties with more than 30,000 Russians living here in Limassol. The Russian community is a vital community not only for Limassol but for Cyprus in general. Our Russian friends don't just live in Cyprus. They contribute to the economic, cultural and social life of our country. They feel like, here, it is their second home. The creation of stronger ties is in our thoughts and we have to find more common things to organise together, besides supporting some celebrations. I was very honoured recently to be asked to co-host with the Russian Ambassador the celebrations of Victory Day on the 9th of May. There I announced our decision to create a Victory Park in the name of all the victims and veterans of the Second World War. This park will be a monument of Cyprus-Russian friendship. Furthermore I have written to Director of the Post Office to issue a stamp made especially in the name of May 9th Day.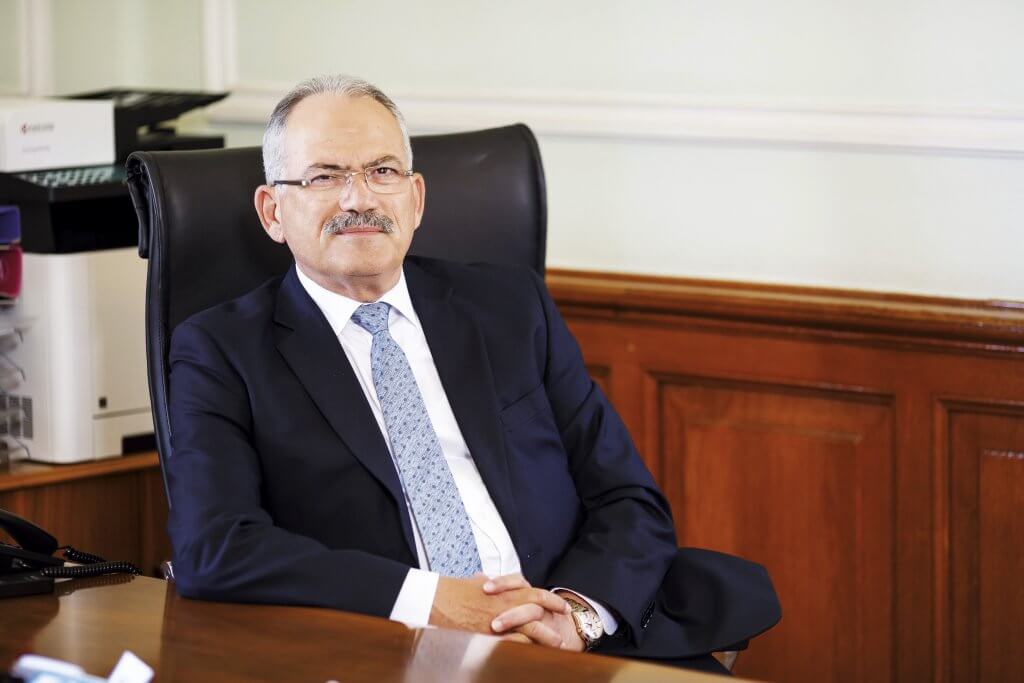 In the last period of time, due to serial robbers in Limassol, the question has arisen regarding security.  Do you have any plans to improve the situation?
I already had several meetings with police commissioner and with the mayors of the other municipalities in the greater area of Limassol, as this is not just a problem of Limassol town, but also of Germasogeia, Mesa Geitonia and the other areas. We decided to do everything possible to strengthen the feeling of security that people should feel. For example, we decided that, every day, groups consisting of police people and people of the municipality will patrol the seafront area, to help people and to monitor things. We are reactivating the small police station building on the seafront and, also, we are bringing to life the institution of neighbourhood policemen. The                neighbourhood policeman is a more friendly approach to law enforcement and it is based on better cooperation with the people in the neighbourhood. We will try and inform the people of Limassol about preventative measures; for example, how to install alarm facilities in their houses and other premises. We believe that, with the cooperation of the police, the town hall and the people in the neighbourhoods, we will be able to raise the feeling of security of the people. Perhaps some people want the police to be more visible and more present, but I can assure you that statistics and numbers show that we do not have a serious crime problem. Limassol is a quite safe city, and is compared very favourably to similar cities in other countries. Of course, we can still make things better and we will always try to make them better. We will increase the number of patrols if needed, especially at night, and we are also thinking of placing cameras in public places, always of course within the boundaries of the law.
What is an ordinary day for the mayor of Limassol?
An ordinary day starts very early and finishes very late. It is full of meetings, visits and things to do. I come to the Municipality before 7:30 and, usually, I leave after 7:30, usually to go to an event. It is a very challenging position because you are involved in almost everything that concerns the citizens; from small to big things. You have to define the general course of the city and, at the same time, to solve, every day, the big and small problems that the citizens face.  People may not be interested in big things happening around them, but they are definitely interested in the small things, like green and clean surrounding in their neighbourhood.
How did it happen that you became a mayor?
I have always been interested in common affairs since I was young. My first practical involvement in politics was in 2008 when I was appointed as a Minister of Communications and Works.  Until that time, I was the Assistant Director of the Electricity Authority of Cyprus in Limassol. Following that, I was elected as an MP in the House of Parliament and recently I was elected Mayor of Limassol.
Limassol is very vibrant city with very high aspirations for development. It is an interesting city in terms of mixture of people who live here. It is a multicultural, open, friendly city. All of these factors are a big challenge for any politician to deal with them. This is why I decided to get involved in local politics and I am honoured that the people of Limassol elected me as their mayor for the next five years.
Who would you be if you hadn't become a politician?
Before I became an active politician, I was an engineer, so I consider myself to be an engineer, I was also a manager, so if I had not gotten involved in politics, I would have probably continued my career as an engineer.
How do you manage to balance between your family and your work?
Yes, we have to find a balance. To be frank with you, I have been on this post for four months now and I have not found, yet, the balance between my work and my private life. I am still trying…
Part of these balances is to spend time with your family, to do sport, to find time to do things that you enjoy. Everybody has to find their balance in life, and that definitely includes the mayor.
What are the things that frustrate you most of all?
For example, bureaucracy, I try to combat bureaucracy. The worst thing about bureaucracy is knowing what to do and how to do it, but not being able to do it because of bureaucratic obstacles and red tape.
The other thing is dishonesty. I am very bothered with dishonest people, as I prefer to deal with straight and open people who disagree with me, but they don't hide and tell me this in my face.
Can you give us three keys to success?
Hard work, hard work and hard work…