Dr. Olga Kandinskaia: "CIIM MBM: A star of innovative experiential learning in business management"
07/12/2018

Premiere Magazine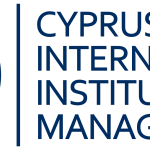 Recent trends in education (and business education in particular) emphasise the importance of "learning by doing". As Benjamin Franklin famously wrote: "Tell me and I forget. Teach me and I may remember. Involve me and I will learn". Leading business schools worldwide increasingly include experiential learning into their academic curriculum in order to enrich the experience of their Master's-level students and, thus, prepare them for a successful career in the challenging and dynamic business environment of today.
There is one such innovative business school in Cyprus – CIIM Cyprus International Institute of Management. It has built many successful corporate partnership relationships. There is one particular Master's programme at CIIM that has fully embraced the philosophy of "Learning by doing" and is using a wide variety of experiential learning activities. This is the Master's of Science in Business Management, or MBM. We had the opportunity to interview the MBM Programme Director, Dr. Olga Kandinskaia.
The MBA degree is well- known, but the MBM, in other words the Master's in Management, is a much less familiar term, especially in Russia. What exactly is a Master's in Management or the MBM that is offered by CIIM? 
Dr. Olga Kandinskaia: Indeed, everyone knows the MBA, simply because it has been in the market for a very long time. The first MBA was introduced 110-years-ago at Harvard. The Master's in Management degree is a much more recent addition to higher education. It was introduced in the middle of the 1990s, by European business schools.  Ever since, it has been growing in popularity (and much faster than the MBA), so that, in the Master's in Management Ranking of 2015 by the Financial Times Business Education, the editor, Della Bradshaw, wrote: "The Masters in Management degree, once the best-kept secret of European business schools, is becoming the star of 21st-century business education." Here at CIIM, we have adopted the best trends from both European and American management education and, as a result, we have created our own MBM – the MSc in Business Management, a unique and internationally competitive Master's programme, and a rising star, as I believe.
What features make the CIIM MBM programme attractive and special?
Olga: The latest FT Business Education issue on Master's in Management Ranking 2018 emphasises the growing importance of hands-on experience and other ways to make learning truly engaging and stimulating. The opening editorial article, by Helen Barrett,  FT's Work and Careers Editor, reflects on the fact that business schools are beginning to deal with a totally new generation of students – so-called Generation Z – who have grown up in the Google era; in other words, with unlimited access to information. These students are "curious, connected and fast – but their attention spans are alarmingly short", notes Ms. Barrett. Successful learning by such students is achieved not as they are given more 'facts', but when they are given help to focus, to organise information and to apply the theory in a relevant, practical setting. This is exactly what the CIIM MBM programme is about: It focuses on practical learning. MBM targets the 23-27-year olds, the Generation Z, but it has also been a very attractive programme for more mature professionals, especially those who have been employed in a non-managerial role and now may want to grow to a different role or even change their career path.
The CIIM MBM employs a wide range of practical learning activities. Specifically, the MBM's core course, Innovation, Value Creation and Value Capturing, taught by a distinguished professor from abroad, Dr. Luis Lages (who teaches at NOVA, the top business school in Portugal, and MIT) includes a practical project, where students apply the "Value Creation Wheel" framework to a specific company in order to solve a certain current problem. Another example of the corporate learning experience by the MBM students is the Annual Live Case Project, which is a project-type course that introduces to students a current real-life marketing challenge, presented by the managers of a selected company. The Live Case Project is my own initiative, now in its fourth year. I act as the mentor for this project. Over the years, I have developed partnerships for this "live" project with some of the leading corporations in Cyprus; in particular, those that serve as role models for innovation and value creation, which is the unique theme of the CIIM MBM. My other initiative is experiential learning, via company visits. The participating companies are the role models in management and the visits usually include a facilities tour, managers' presentations and a Q&A session with a top manager, such as CEOs or CFOs.
Are there theoretical management courses in the CIIM MBM programme and what is their role?
Olga: Yes, of course, the CIIM MBM programme includes essential courses on the theory behind each of the key management functions: managing people, managing operations, managing finances and managing sales/marketing. These courses provide the strong knowledge foundation of a management professional. What matters, however, is the approach used in such learning. These courses will not achieve their purpose if taught on a purely theoretical basis. Having spent 25+ years in business education, I am too familiar with the existing gap between the academic educational content and the companies' needs. In the highly dynamic business environment of today, it is a challenge for academics to keep pace with the latest trends…and that's why leading business schools abroad, following the example of Harvard Business School (HBS), employ the case method as a direct tool to bring business into the classroom. This is our approach at the CIIM MBM programme. We see the case method as a powerful mechanism for delivering real-life learning into the management classroom. Ultimately, our key aspiration is to enhance employability prospects of our students, to help them find rewarding jobs.
Business cases use examples of companies from abroad. Do you believe such training matches the needs of companies here in Cyprus? Can local companies provide best practice examples?
Olga: Many of our professors are "visitors" – meaning that they are employed at a school abroad and they come to CIIM to teach a specific module once or twice a year. So, yes, many of them would normally use cases from international companies, which I believe is a very beneficial experience for our students, both local and foreign. Managers surely need to learn about best international practices. I would not, however, underestimate the potential of local companies when it comes to best business practices. Cyprus has remarkable entrepreneurial stories to share. We are too often bombarded in the media with stories of poor management and, probably, that's why we seem to ignore cases of innovative and good management practices here in Cyprus. In my 17 years here, I have learnt to see and appreciate such examples and, eventually, I developed a strong interest in case research. I have recently written a number of business cases myself about various interesting projects by local companies. I have come to realise that my MBM students are much more eager to learn finance if taught via a local case, using an example that is close and familiar to them.
You have recently received several awards for case writing. What kind of awards are these?
Olga: It is an exceptionally rewarding feeling to receive prestigious international awards for something that you are passionate about and have invested so much time and effort in. For me, this has been case research. In 2017, my case about an innovative company, Engino, based in Limassol, won the top prize in the Annual Case Writing Competition by the Case Centre, in the category "Outstanding New Case Writer", as it was my first published case. The Case Centre has the largest worldwide collection of business cases and is a major distributor of such cases to business schools worldwide. It was a special honour to win in their annual competition, considering that the winners in other categories included names from Harvard, Stanford, INSEAD, IMD and other well-known schools. This year, in October, I received another prestigious award – the Johnathan Welch Award by NACRA, for the business case that I wrote about the Cypriot company Zorbas Bakeries. NACRA (North American Case Research Association) is the top global academic case research body, which holds an annual conference as a forum to present best business cases in different management disciplines. I presented my newly-written case at the NACRA conference, held October 4-6, 2018 in Orlando, USA, and it received the Johnathan Welch Award, which NACRA grants every year for the Best Case in Accounting, Finance and Economics. My case research activities have helped me build even stronger ties with companies in Cyprus and, of course, these activities have had tremendous impact on my own teaching and on my vision for the CIIM MBM programme.
A biographical note
Dr. Olga Kandinskaia
Assistant Professor of Finance and MBM Director, CIIM
Olga has Ph.D. in Economics (1995) from the MGIMO-University, one of the most reputable schools in Moscow, often referred to as "the Harvard of Russia". From 1995 to 2001, Olga was a senior lecturer at the Department of Management and Marketing at MGIMO-University. Olga moved to Cyprus in 2001. She was a visiting lecturer at CIIM from 2002 until 2011, while also teaching at other postgraduate programmes in Cyprus and the UK. In 2011, Olga joined CIIM on a full-time basis. Olga's Ph.D. research was in the area of financial derivatives as risk management tools. At that time, she also had practical experience working as a futures/derivatives broker at the Moscow Commodity Exchange. Her current expertise is in the areas of financial management, business planning, strategic investment decisions, corporate finance and business valuation.  Olga has an extensive record of publications, which include two books (in Russian), several papers in international peer-reviewed journals (in English) and more than 100 articles in business journals (both in Russian and in English). Olga is an award-winning case writer, with two prestigious prizes: One from the Case Centre (2017) and one from NACRA (2018).