CYPRUS: A RISING STAR IN MANAGEMENT EDUCATION
12/10/2018

Premiere Magazine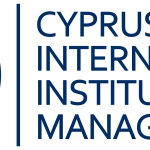 Cyprus is well known in Russia and around Europe as a premier tourist destination and a dynamic business centre hosting many companies from Russia, the European Union and the rest of the world. It is less known as a centre of higher education. In recent years, this has begun to change, with several Cyprus-based academic institutions offering high-quality educational programmes, attracting high-calibre international students.One particular institution, CIIM-Cyprus International Institute of Management, has introduced such educational innovations and high standards that made it a leading business school in the region and beyond, specializing in postgraduate management education.  We had recently the opportunity to interview its Dean and Director Professor Theodore Panayotou and its Partnerships Executive Dr. Anna Nikina-Ruohonen.

CIIM – Cyprus International Institute of Management is known as a premier management university in Cyprus. What makes it so popular?

Dr. Theodore Panayotou: CIIM is an international business school which was established 30 years ago, with the purpose of upgrading the level of management, entrepreneurship and leadership in Cyprus to international standards. The idea was to attract managers from both Cyprus and abroad to sharpen their analytical, managerial and leadership skills by studying under renowned professors from top universities and business schools in the world invited to teach at CIIM as a part of its innovative educational model. An integral part of this model is a modular course structure, in which courses are taught in sequential modules rather than in semesters. Each course takes one to two weeks to be taught and, for the rest of the month, the students are preparing for their exams or assignments. The students continue to have interactive communication with their professors through online resources.

Our MBA students and most of our MSc students are already employed. By combining work (daytime) and study (evenings & Saturdays) they derive studying benefits from their work and work benefits from studying. New knowledge & skills acquired during the evening in class are being taken to their job and tested the very next day; similarly, problems, challenges and opportunities encountered at work during the day are taken to the class during the evening, in a two-way learning process. These are the reasons that make CIIM the most popular business school among both Cypriots and expatriates looking for high-quality post-graduate business education.

Dr. Anna Nikina-Ruohonen: From its conception CIIM's mission has been to offer a 'truly international' perspective in education – this is what sets the institute apart among other reputable higher education organizations in Cyprus. CIIM offers the only doubly-internationally accredited MBA in Cyprus. The visiting professors coming from top universities such as Harvard, MIT, London Business School, UCL, keep up the highest international standards of teaching, at the same level as their home institution.

What has been your role in driving CIIM forward?

Theodore: I have been teaching in this institute from the first day of its existence. At that time, I was a Professor at Harvard University and was coming here as a Visiting Professor. The school was established in 1990 by Mr. John Joannides, then CEO of the Cyprus Development Bank at the time, with contributions from visionary business leaders from Cyprus and Greece and leading academics from Europe and the USA. As for me, starting in 2000, Ι assumed the position of Director and Dean of CIIM, at the invitation of the founder and Board of Governors, dividing my time between CIIM and Harvard. In 2010, I retired from Harvard and focussed exclusively at directing the school and teaching economics, business ethics, innovation & entrepreneurship as well as serving as advisor to governments at home and abroad.

Anna: I have joined CIIM earlier this year as the Partnership Executive, in parallel with my roles as Affiliated Professor in Grenoble Ecole de Management, France; Ambassador for Educational Innovations, Finland; and a publishing author on innovation management and entrepreneurship. At CIIM, my work serves as a bridge to the next stage of the development of the institute. While CIIM is headquartered in Nicosia, in recent years it has been extending and strengthening its presence in Limassol, the island's leading business city. Locally, CIIM develops strategic partnerships within the corporate community in Cyprus, local and expatriate. Internationally, the aim is to advance CIIM's partnerships with selected university-based communities abroad creating added value for our students in Cyprus.

What is the outlook for Cyprus higher education today and in the future? How has Cyprus higher education developed across time?

Theodore: In the last 30 years, there has been tremendous progress in this sector.  In total, we have 8 universities, three public and five private, as well as specialized Institutes, like CIIM, and many colleges. This is one of the fastest growing sectors of the economy. The number of foreign students is increasing and the quality of education is rising. The Cyprus government has set a strategic target to establish Cyprus as a regional educational centre, exporting educational services. With all of this, I expect that the Cyprus higher education sector will grow even more rapidly in the future.

Anna: Arriving to Cyprus from abroad and having had the privilege to study at and collaborate with top universities, companies and organizations globally, Cyprus was associated in my mind with such industries as tourism, shipping, banking, but not with the higher education sector. I was genuinely impressed to discover the quality of education offered by CIIM. Through my collaboration with CIIM I realize that a bigger effort should be placed on giving stronger publicity, visibility and promotion to the exceptional educational opportunities in the island that many people simply do not know they exist.

Looking at Cyprus and global economic development, what can you tell us about the jobs of the future? What specialisations will be the most competitive and in demand? What is your institute doing to be up-to-date?

Theodore: The world of work is changing. The latest research, done at Oxford University, has shown that 50% of currently existing jobs are at risk to disappear and 50% of the jobs that will exist in 10 years have not been invented yet! I am not saying not to study the traditional professions, but to study them integrated with information technologies. The number one sector for the future involves jobs that have to do with information technologies, artificial intelligence, Blockchain, machine learning and data analytics in particular. All the existing professions, like medicine, law, accounting and those in the financial sector will become increasingly information-technology-based. My advice to young people is to study what they like, but make sure that it is adapted to the digital world.

Anna: The real challenge is to prepare today's students for tomorrow's economy. CIIM focuses on master-level degrees and executive education, offering the kind of programs that would by their form and substance support career advancement, professional growth, update of skills and the development of fresh perspectives on today's professions in the global economy. The programs are designed in a flexible way to run in parallel with students' full employment. The special emphasis at CIIM is to stay on top of the wave and introduce education that correlates with economic trends: a good example is the recently launched Master in Business Intelligence and Data Analytics that CIIM was the first institute to introduce in Cyprus.

How does one go about selecting an MBA or MSc programme to study?

Theo: First of all, you have to decide whether you want to go for an MBA or an MSc. You go for an MBA if you are aiming for a general management position and you need to know about many fields such as operations management, marketing, finance, human resource management, accounting, logistics, strategy, etc., in order to be able to manage a company or organisation. At CIIM, as in all world-class business schools, admission to the MBA programme requires that you have a minimum of three years' experience after your Bachelor's degree.

If you have limited work experience, or you want to specialize in one specific area, you should go for one of our specialized MSc's depending on your interests: MSc Business Management, MSc Financial Services, MSc Business Intelligence & Data Analytics, MSc Human Resources Management and Organisational Behaviour.

Anna: In the selection of a degree program to study I would encourage to find out about the accreditations of the institution as a whole and the program specifically; this is an important consideration in the diploma being recognized locally and internationally. One of the most valuable assets you can gain from studying for Master's or MBA is the network of your peers and professors. Expanding your network of contacts is one of the reasons for selecting a different institution to study for your postgraduate degree from the one you studied for your Bachelor degree, especially if you are in a management and business-related field. CIIM offers an amazing range of students, alumni, business executives and faculty from around the world to network with.

Anna, you have worked with innovation ecosystems internationally and authored a book on how to establish and manage areas of innovation. How do you see the future of start-ups and innovations in Cyprus? 

Anna: Learning and innovation have become inseparable. There are new areas of innovation emerging across the world. These areas of innovation expand on the concept of the university and science park environments and aim to form appealing urban ecosystems through the creation of sustainable working and living conditions.

Cyprus could benefit tremendously from putting extra emphasis on the diversification of the economy to become a "green intelligent island" via the investment in innovations and developing start-up and high-tech entrepreneurship community. Cyprus has a unique geographical location at the heart of the East Mediterranean that plays to its' advantage in bringing together students, scientists, entrepreneurs, corporations, investors and start-ups and creating the respective infrastructure for them in the efforts to support sustainable innovations.

CIIM has taken steps in this direction and the institute had launched Entrepreneurship and Innovation Centre "ENTICE" with the aim to contribute to the creation of start-ups through education and mentoring. As one of the projects, Bank of Cyprus and CIIM have jointly founded an incubation-acceleration program "IDEA" to support innovative entrepreneurship and the program has partnered with such reputable organizations as Cyta, Deloitte Cyprus, Innovation-Leo Burnett, and others.

Does CIIM have any connections with Russian institutions and what are the future plans for CIIM?

Theodore: Since the foundation of CIIM, an international Academic Council was created with the participation of distinguished professors and current and former Deans and Rectors from top world universities. The Russian member of our Academic Council is Dr. Vladimir Shitov, former the Dean of the School of Business Administration of MGIMO in Moscow. One of our resident faculty members is award-winning Dr. Olga Kandinskaia who is directing our MSC in Business Management (MBM). We have more than 100 Russian graduates of CIIM who work now in big Russian and international companies. I would encourage Russians, whether they live in Cyprus or in Russia, to seriously consider pursuing CIIM's internationally acclaimed MBA programme or one of our world-class MSc programmes.

The CIIM MBA ranks in the top 1% among the 10,000 MBA's in the world. It is accredited by the Association of MBAs (AMBA) in London and by EFMD/EPAS in Brussels, the two of the three most reputable international accrediting bodies in the world. We are now in the process of applying for accreditation by the third one, the American AACSB of which we are already members. CIIM ranks among the top 10 executive education providers in the world, having trained more than 15,000 executives in a wide spectrum of management and leaderships topics. In collaboration with the University College London (UCL), we created the Cyprus Blockchain Technologies, as a research and training centre for Blockchain technologies, with members: CIIM, UCL-CBT, the Hellenic Bank, the Bank of Cyprus, UCL-CBT, KMG-Capital Markets, Oracle, and the University of Nicosia and partner the Cyprus Securities and Exchange Commission.

Anna: Cyprus is a cultural melting pot and CIIM programs are designed keeping this in mind, thereby appealing to multinational communities. At the same time, CIIM's future plans include active development of international university partnerships. With the entire world linked via electronic media, CIIM is currently in the process of testing and integrating e-learning opportunities making its programmes gradually available in the global marketplace, starting with the MSc in Shipping Management.

Certainly, the most liquid and high-return investment worldwide remains the investment in knowledge, skills and competencies.

BIOGRAPHICAL REFERENCES:

Dr. Theodore Panayotou, Dean and Director, CIIM

NOBEL Peace Prize (2007) Contributor. Professor of Economics and Ethics and Director & Dean of CIIM. He taught Economics for 25 years at Harvard University and advised Presidents and Premiers in over 20 countries, including China, Eastern Europe, Russia, and the USA. Consulted for companies, governments, the UN and the World Bank. Has published over one hundred journal articles, monographs and books on economics, climate change, sustainability and competitiveness, with his most recent book "Environment for Growth" published by Harvard University Press.

Dr. Anna Nikina-Ruohonen, Partnerships Executive, CIIM

Professor at Grenoble Ecole de Management in France and Ambassador for Education Innovations HundrED in Finland. Award-winner for practical contribution to entrepreneurship by USA Association for Small Business and Entrepreneurship. Has worked for 15 years globally in the development of international partnerships in business, education and innovation ecosystems. Has authored books and articles with the leading international publishers, such as Pearson Education, on the topics of innovation management, entrepreneurship and women entrepreneurship, with her recent book "Areas of Innovation in a Global World".