CL8, a true Data Center and Cloud Service Provider
30/06/2019

Premiere Magazine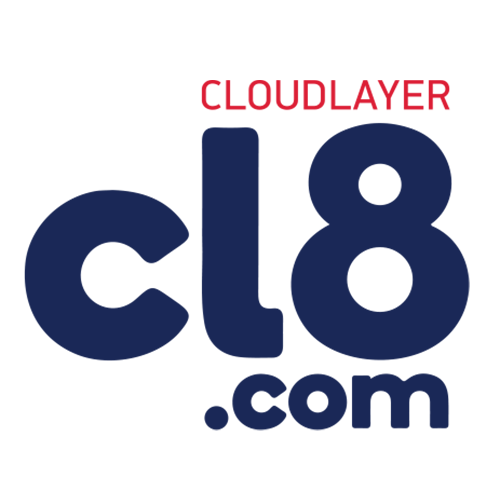 Cyprus: A regional technology hub
We live in the fourth industrial revolution, in which the digital transition that is taking place is changing everything in the way that businesses work. Digital transformation has emerged as the top investment priority for most businesses and governments. On the other hand, today's financial instability and future uncertainty introduces budgetary cuts. Therefore, maintaining momentum and staying technologically competitive becomes a challenge. The Information Technology (IT) Department of any organisation needs more and more resources due to the increased computational requirements, while new security threats continuously emerge. This leaves organisations without an option but to make serious capital intensive investments.
This is where Cloudlayer8 Ltd. (CL8) can help organisations to reduce those investments and convert them into simple operational overhead.
CL8 is the only carrier neutral, state of the art Tier III Data Center in Limassol, offering cutting-edge Data Center and Cloud services, such as private Cloud, Colocation and Dedicated Servers to the local and the international market.
It offers a complete portfolio of technology products, services and solutions to help businesses digitalise with confidence. With a significant investment in IT infrastructure, the biggest in Cyprus, the company's aim is to provide complete Data Center and Cloud services for organisations that consider risk management, compliance and data protection as major drivers in their daily operations.
Undertaken through detailed tests, CL8 has been able to obtain certifications that demonstrate the high international security standards of the Data Center, as well as the high quality of its services. The company is ISO 27001 and IS0 9001 certified. It is also certified with PCI DSS Data Security Standards.
Yet, the most important certification that differentiates CL8 from others is the Tier III Certification of Design (TCDD), as well as of Constructed Facility (TCCF) by the Uptime Institute of USA. This is the most trusted and adopted global standard for the proper design, build and operation of Data Centres, adopted by all big international Data Centres.
Certification with the Uptime Institute consists of two stages. The first Tier Certification of Design Documents demonstrates that the facility has been constructed as designed. The second Tier is more important. It goes beyond the review of paper designs to rigorous on-site testing in order to root out discrepancies between the actual installation and design. It includes live testing of the mechanical and electrical performance of the facility under real-world conditions, simulating events such as a complete power outage, and is known as Constructed Facility certification (TCCF).
Uptime Institute and Tier Certification has brought credibility to what CL8 does and helped to be comparable to any facilities globally, placing Cyprus on the technology map of Data Centres worldwide. This indisputable stamp of quality by the global data centre authority is creating confidence for global and local businesses to host at CL8.  Existing and prospective customers clearly benefit from the highest level of operational professionalism.
CL8 Data Center is also a member of the European Data Center Association and is driven by innovation in all of its activities. It has invented and led the data hosting industry in Cyprus by defining a new level of quality that is recognised and celebrated on the global stage. The company now has more than 700 clients from 55 countries.
CL8 is the only Data Center in Cyprus that is independent of any other private or public organization.  With advanced systems of physical and digital security in place, and a thorough policy towards access and safety, customers can rest assured that their valuable data and equipment are fully protected. The building is earthquake resistant and protected from natural disasters. Special measures have been taken for constant power supply and strictly controlled physical access. An advanced surveillance system monitors the facility 24/7 and the area is protected with 24-hour security guards. The uninterrupted operation of the Data Center is ensured in a variety of ways, such as huge diesel generators, fire detection/fire protection, backup systems, etc. Being Tier III certified, it guarantees that the services offered by CL8 are available 24/7, while the uptime of these services is rated at 99.982%, at least.
Responding to today's market demands, CL8 continuously designs and delivers new services and advanced and complete solutions for both small and large businesses, with a diverse portfolio of services tailored to their specific needs.
Offering Hosting and Colocation services in its state-of-the-art Tier III, ISO 9001, ISO 27001, and PCI DSS certified Data Center, ensuring uninterrupted internet connectivity, providing servers and networking equipment in the form of IaaS and Cloud services, CL8 provides solutions to businesses that are targeting their digital upgrading. At the same time, it gives them the opportunity to implement their plans with a significant cost reduction, while ensuring their future growth.
Data Center Services

Colocation

Private Suites

Connectivity

Remote hands & eyes

Hot seats / cold seats

Business Continuity

All services feature

·         24/7 Onsite Network Operation Center

·         24/7 Data Center Access

·         24/7 Advanced Monitoring

·         Lockable storage rooms
Cloud Services
 

 

 

Compute

·         Cloud Virtual Servers

·         Bare Metal Servers

·         VMware Virtual Data Center (VDC)

Networking

·         Domain Registration

·         Content Delivery Network (CDN)

·         Network Appliances

·         Internet Connectivity

·         Direct Link connectivity

Storage

·         SSD Block Storage

·         Veeam Offsite Backup

·         Veeam Replications (DRaaS)

·         File Storage

Security

·         Web Application Firewall (WAF)

·         Proofpoint Mail Security

·         Endpoint Protection

·         SSL Certificates

·         Network Security

Email

·         Hosted Exchange 2016

·         Dedicated Exchange

All services feature

·         24/7 Support

·         Service Level Agreements (SLAs)

·         Managed Services

Cloudlayer8 Ltd

Address: Cloudlayer8 Ltd. P.O.Box 54218, 3722 Limassol, Cyprus

Telephone: +357 25 022900

Fax: +357 25 022901

Email:  [email protected]

Website: www.cl8.com