13/04/2019

Premiere Magazine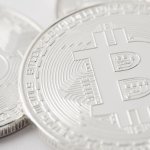 Caution! Exit scam!
In the field of cryptocurrency, many scammers have settled, specialising in various options for appropriating foreign money in the form of fiat currency or digital coins. These are the notorious pyramids, direct phishing of cryptograph data, hacker hacking of stock exchange accounts and other tricks. However, the exit scam deserves separate consideration. Coin holders are suffering more and more from it, as ICO practices are becoming increasingly popular.
Let us examine the features of this fraudulent scheme and study its signs in order to promptly recognise fraudulent offers among normal, promising blockchain projects.
Exit scam – what is it?
The term "exit scam" already suggests something bad, associated with fraud, because its literal translation is "fraud on the flight" or "the kidnappers disappear". The latter option more accurately expresses the essence of this phenomenon.
Exit scam! This is a specially oriented action of criminals working in the cryptocurrency sphere, aimed at fraudulently stealing funds from the victim. The victim can lose fiat money, crypto-money and, sometimes, other valuables.
The fraudulent scheme has moved to the market of virtual currencies from ordinary businesses. A vivid example is familiar to many. In the open spaces of a real market, the group organises a business, opens a distant trade and accepts orders with prepayment, but, for several reasons, the group delays the dispatch of goods. However, the object of trade initially never did exist, and the attackers, collecting a certain amount, disappear without a trace.
In the cryptocurrency world, the essence of deception is similar. After their campaign, the organisers disappear, leaving users without money and with only some indecipherable cryptographic code. Such a scenario of events is sad, but it is necessary to recognise that the lion's share of the guilt lies with the victims themselves. Exit scams are not a physical withdrawal of money, but a voluntary contribution for subsequent rapid enrichment. People, because of greed, neglect the most elementary security measures and forget about caution.
Features of an exit scam
A more detailed scheme of a fraud exit scam, with the use of digital coins, is as follows:
A grouping of cybercriminals. They make up a beautiful website and actively promote an ICO of a supposedly super-profitable, incredibly promising blockchain project. To make the PR campaign look more realistic, simple users are attracted who leave reviews for a small fee and distribute advertising on thematic portals. Positive public opinion attracts more serious investors who think that the project being organised is really profitable, promising and useful.
The ICO stage is coming. It creates the appearance of a stir and the illusion of a quick buying of tokens. Some investors come across and invest large sums immediately in the blockchain project.
For a while (no more than a month), the fraudsters publish various reports, explain the details of the work, allegedly indicate progress and promise an early release of cryptocurrency. In general, in every way, they depict activity.
One day, the site is closed, the communication lines become inoperable and the groups in social networks are erased. The fraudsters disappear, of course taking the money invested by investors.
Nuance! To create the impression of a real-life project, fraudsters often use a very curious scheme. On special exchanges, they hire qualified PR people, programmers and developers and set them a serious task. The group of investors believes that the ICO is engaged in this project, which will be hyped and will be promisingly profitable, but cyber-villains disappear with the money before the specialists complete the platform and release the token.
Approximately 4-5 years ago, it was easier to identify this scam, since the fraudsters did not attract specialists to develop it. Today, to find signs of deception and adventure and to calculate a fake decentralised platform, even professionals need a rigorous analysis. However, there is a recommended complexity of considerations, following which will reveal (most likely) a fictitious, obviously failed project.
How to calculate an exit scam
Definitely, a regular crypto-money holder will not be able to recognise a professionally modelled scam. However, you can significantly minimise the risk of loss of funds from an exit scam by following a number of simple recommendations:
Evaluation of the project team for which the ICO is conducted. Yes, scammers try to hire real specialists, but they cannot turn to real professionals with well-known names. It is very unprofitable and wasteful. If there are well-known specialists in the team with experience in such projects, the probability of exit from the scam is significantly reduced.
Verification of the list of partners stated in the draft. In 92% of cases, criminals create a halo of seriousness in this section by exhibiting logos of well-known companies, stating that they are their official partners. You just need to go to the site of such partners and look for information about cooperation with this decentralised project. As a rule, all firms will publicise such cooperative relationships. If there are no reciprocal confirmations, it means that an exit scam must be in operation.
The ERC-20 standard token does not constitute a guarantee of the seriousness and availability of the project. Today, there are many available cryptographic codes of other cryptocurrencies on the internet, so creating your own coin is not difficult. This is not an indicator of the reliability of the platform and its great future.
Evaluation of the submitted soft-pack for blockchain project. Soft-pack is the minimum amount of funds that the developers plan to collect from the implemented ICO. Serious ideas require large-scale investments, but fraudsters are trying to gather up small amounts in order to quickly escape. This feature is indirect, but rather indicative.
Conclusion
Despite the significant decline in the cost of crypto-money, people continue to reach out to technology-based, modern and fashionable areas. Not every user, now, can boast of having a cryptocurrency wallet and a certain amount of coins in it. However, many seek to get crypto-money by any means, and what is simpler than participation in the ICO of the new blockchain project, where you can actually get promising virtual currency for nothing?
Inexperienced people come to such projects, investing considerable amounts of real money. Here, they are caught by the category of fraudsters dealing with such deceptions as exit scams. This is a well-known, old scheme, which even modern, educated people come across, having perused a bright advertisement and an opportunity to get tokens for almost nothing. They hope to benefit, but ignore the precautions that can save them from loss.
You cannot trust unfounded PR and some unverified comments or reviews. If you exercise prudence, an exit scam can be calculated beforehand, saving your own money. Be careful!