BESPOKE DATA CENTER – NOW IN CYPRUS TOO
08/08/2020

Premiere Magazine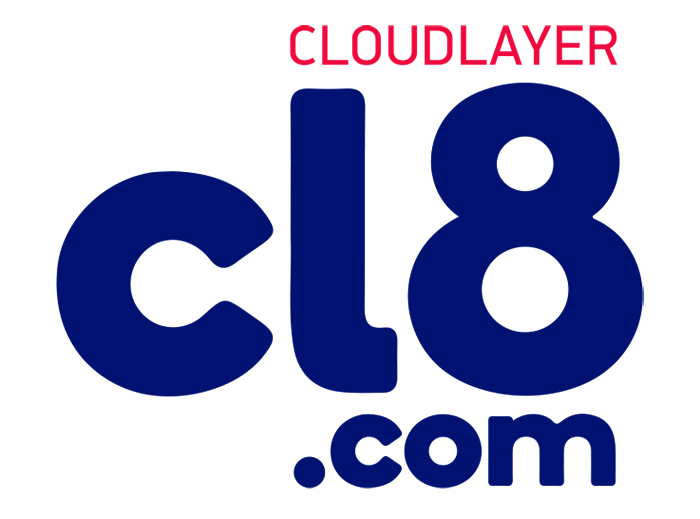 The evolution of technology and the fourth industrial revolution
In recent years, communications and businesses have undergone significant digital transformations. The use of mobile devices, such as smartphones and tablets with internet access, has completely changed the rules of the game. Traditional businesses are realizing that they are behind many other start-up businesses that come to provide simple solutions to basic consumer needs.
The capabilities of billions of people connected to mobile devices with available processing power, storage capacity and accessibility are unlimited. These capabilities are constantly growing, thanks to the rapid advancement of new technologies in areas such as robotics, artificial intelligence, the Internet of Things and more.
What is happening everywhere is an acceleration of the penetration of new technologies into our economy and our daily lives. Airbnb and Uber are expanding globally without having the intangible assets based on their services. These companies have transformed the business model of an existing customer need and represent a new form of business model. The taxi and accommodation business have been on the market for centuries. Their innovation was that they discovered and implemented a new business model using technology and managed to solve problems and meet needs!
A business cannot succeed without a modern Data Center
Data Centers have become a necessity for organizations of all sizes, seeking a flexible and secure environment to develop applications and services of the highest quality to their clients.
The daily operation of any business requires several applications and tools. These tools vary by industry, but what is true for every business, is that its data is … its asset. Ensuring data availability is of greatest importance. In addition, the applications need to be available at all times to ensure the growth of the business safely and consistently. Hosting servers within a Data Center ensures the above.
Moreover, the rapid growth of a company's data makes building a server room within its premises unprofitable. Conversely, by migrating to a Data Center, a company can get many benefits and convert its capital expenditure into operating costs.
The utilization of a Data Center allows a business to outsource its power needs. Organizations benefit from Data Centers in a variety of ways and are able to focus on their core business, improving their services for greater profitability, moving away from daily managing IT infrastructure and problem solving.
In order to cope with digital transformation and the resulting mountains of data and bandwidth requirements, more and more businesses across all industries, are shifting servers to Data Centers, unlocking benefits such as infrastructure flexibility, better recovery options, improved collaborative systems, workforce mobility, ease of access to public cloud operators and an overall lower total cost.
But, what is the added value for them if they choose a local Data Center?
Benefits of a Private Local Data Center
Local presence, immediate technical support and personalized approach: The staff of your local Data Center provider can provide real live customer service when you need it. They can also monitor your Data Center servers in person and use their expertise to determine that everything is as it should be, and assess if and when any changes are needed. They maintain correct and up-to-date certifications and make sure that security is always thorough in its protection of your equipment. When your data is stored far away, you cannot have the same kind of relationship with these professionals that you can cultivate when you see them on a regular basis.
24/7 expert control and technical support: You can rest assured that your systems are being maintained by IT experts and certified engineers who will serve as an extension of your company. In the instance that an urgent problem requires attention, onsite technical staff is available and ready to troubleshoot and resolve any issues.
Compatible with local operating laws and regulations: In order to achieve data privacy compliance, a company may need to comply with local regulations and laws in the country of operation or affecting its industry.  A local Data Center can offer solutions that can help a business to meet its compliance requirements and avoid substantial fines and penalties.
Business Continuity and Disaster Recovery: It is crucial for every organization to make sure that its operation will remain uninterrupted no matter what. To prevent the risk of a downtime and its negative impact to the organization, a business must have a continuity plan. Having a business continuity and Disaster Recovery plan at a local Data Center, can provide a guaranteed working space and computing equipment, which, in case of a disaster, will allow a business to continue its operations minimizing the risk of losing revenue and reputation.
Data Centers and Private Cloud
Private Clouds are expensive, complicated, and difficult to manage. Data Centers can make Private Cloud a reality. They enable a business, through private cloud services, to create an ideal private cloud environment, depending on its requirements. Furthermore, Data Centers offer training, managed services and support as a business builds its private Cloud.
Multi Cloud has become a must have for enterprises
Today, multi-cloud architectures that use two, three, or more providers, across a mix of public and private platforms, are quickly becoming the preferred strategy at most companies.
Multi-cloud provides huge agility and cost efficiency with its flexibility to separate different workloads into different environments depending on their specific requirements. This includes a compelling and economically comparable on-premise strategy for cloud and opens up new opportunities for innovation and accelerated roll out of new services to customers.
CL8: a modern Data Center in Limassol, Cyprus
CL8 is the only carrier neutral, state of the art Tier III Data Center providing Cloud based solutions as well as Data Center services. The Data Center is located in Limassol, Cyprus.
Collaborating with technology leaders, CL8 is able to offer a full range of cloud computing solutions, from infrastructure and management, to application software to business of all sizes without additional capital investment or extensive own IT support. Furthermore, the company can customize Data Center services such as colocation, managed services, optimization and business continuity based on customer requirements.
Flexibility, reliability and security are the core values of CL8. With fully redundant infrastructure, well-developed systems, multi-layered security and highly skilled personnel, the company delivers unparalleled professional and reliable services.
CL8 is an extension of a business's IT department assuring that resilience, security and environmental conditions are of the utmost priority while its staff is a familiar and trusted partner that can be relied on.