AMAVI HOTEL PAPHOS WINS LUXURY LIFESTYLE AWARD
13/12/2019

Premiere Magazine


The AMAVI, the new member of Kanika Hotels & Resorts under the Made for Two Hotels brand, is delighted to announce its recent win in the Luxury Hotels in Cyprus category at the Luxury Lifestyle Awards, 2019.
The Luxury Lifestyle Awards is a global award organisation which selects, recognises and celebrates the best luxury goods and services all over the world. Featured in a host of international magazines (such as Forbes, Vogue, and Elle) past winners of the Lifestyle Awards include Chanel, Dom Pérignon, Tiffany & Co, and Ferrari.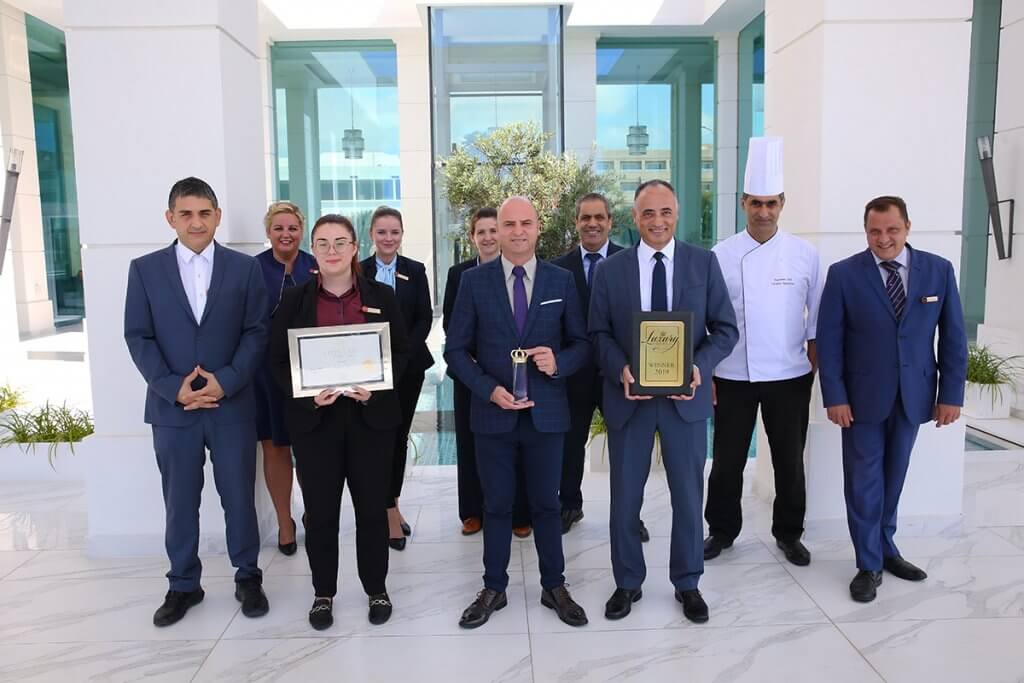 As the winner of the 'Luxury Lifestyle Award, the Amavi Hotel is Cyprus' ultimate ambassador for the luxury hospitality industry. Located directly on a Blue Flag beach in Paphos, the birthplace of Aphrodite, the Hotel is the ultimate in intimate retreats for couples: a paradise of togetherness. With its 155 rooms and suites with unobstructed sea views and enchanting sunsets; from its 3 themed pools, excellent fine dining à ala carte options, state-of-the-art spa and fitness centre, and bespoke service ethic, the Amavi Hotel is a dream holiday destination for couples wishing to celebrate their love in the lap of luxury.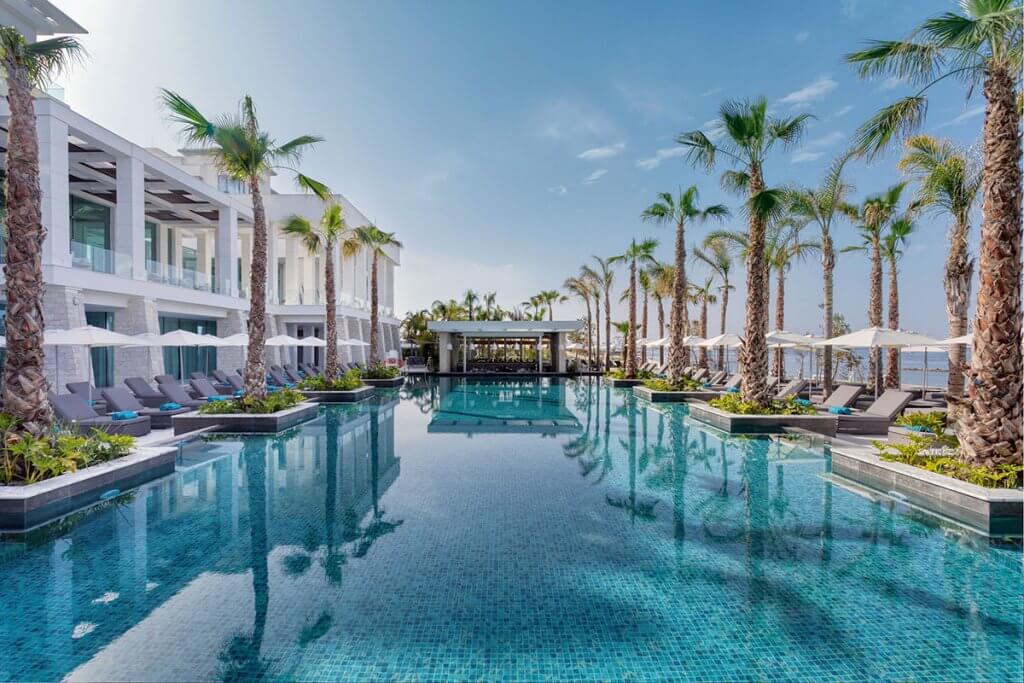 At the Amavi you will discover a unique five star experience in accommodation, facilities and gastronomy. In fact, two of the Hotel's restaurants – the Fortolana and Nocturne – have just been nominated for the Cyprus Eating Awards 2019. Featuring the creations of our award-winning chefs and sommeliers the Amavi offers guests the perfect dining experience while cool vibes of fun at its 3 bars including a swim-up bar, a relaxing lounge spot and a terrace elegant bar with impressive signature  cocktails.
The Amavi Hotel in Paphos is the first member of the Made For Two Hotels, a new and proprietary brand launched by Kanika Hotels & Resorts. Made for Two Hotels offer couples sophisticated side-by-side holiday experiences, enhanced with unobtrusive and personalized guest services that spark that honeymoon feeling.