Proptech A new global trend: What is it and why invest in it?
06/10/2019

Premiere Magazine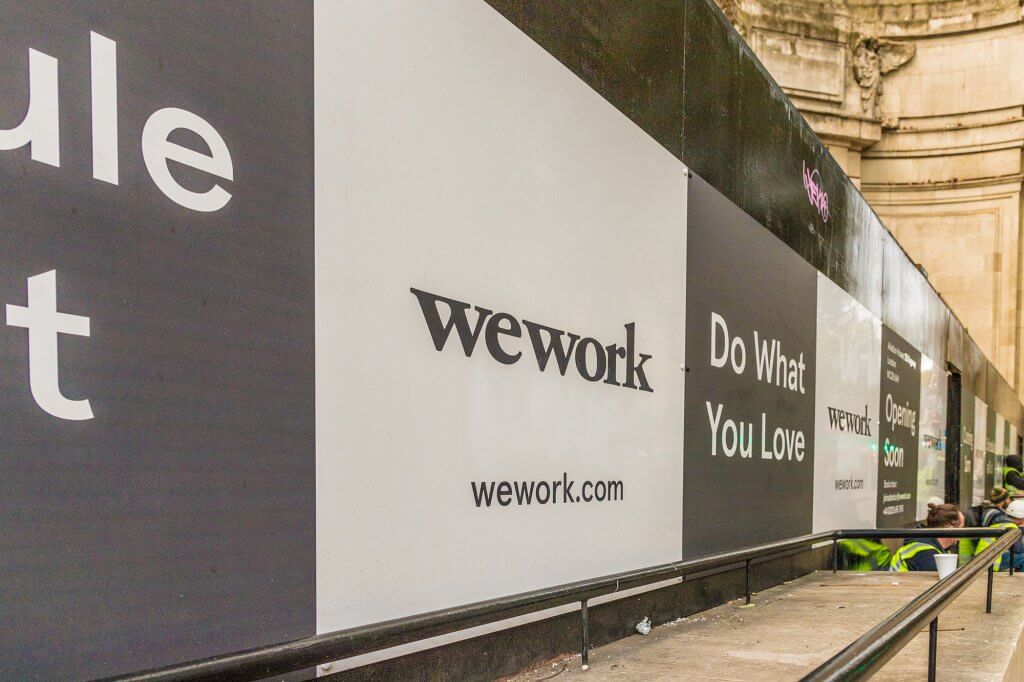 Digital technologies are steadily penetrating into all spheres of our life, and they have not bypassed the real estate market. Digital projects, such as smart homes and cities, digital agencies and automated development, are referred to by the collective term "PropTech" (from the term "property technologies" – technology in real estate).
"PropTech" and venture capital funds
In 2018 alone, the volume of venture investments in 'PropTech' in the world exceeded $6 billion. During this time, 800 new startups appeared. Here are some of the biggest investments in 2018: a $3 billion round for WeWork, $1.5 billion for Lianjia and $1.1 billion for View.
It is in 'PropTech' that SoftBank has repeatedly invested. Amazon has invested in a modular homebuilding company. Sequoia Capital has supported Airbnb and WeWork.
Investment is also attracted by providers of a common workspace – one such project, already mentioned as WeWork, earned a valuation of $47 billion from its last round of private investment funding. Now, they are the recognised leader among commercial landlords.
One of the largest venture capital investments is an investment in VTS, a leasing and asset management platform for the commercial real estate industry. VTS announced financing of $90 million, which is considered a record in the history of software for commercial real estate.
From startup to unicorn
The first "PropTech" startup, estimated at $1 billion, was founded in 2016, and then three more joined it. Here are a few examples of startups that have quickly become "unicorns" (that is, whose estimated value soared quickly to a billion dollars or more):
Compass
Compass launched the first mobile app for rental real estate, which allowed agents to evaluate offers, create marketing materials and contact customers. Since then, Compass has opened 22 offices, and the number of agents and employees has exceeded one thousand.
In 2018, this startup received $400 million in investments. After investing, the company was valued at $4.4 billion. Compass attracted a total of $1.2 billion in capital from investors, such as the Founders Fund, Wellington Management, Fidelity Investments and Softbank Vision Fund.
Opendoor
San Francisco-based startup Opendoor simplifies the process of buying and selling real estate. The organisation directly purchases housing from homeowners over the internet at a price set by the big data algorithm. Having improved the acquisition, they bring it back to the market. Electronic locks make it possible to view at any convenient time without prior appointment – employee participation is not required. The code for the lock can be obtained through the application. The company raised $320 million from investors over three years of operation and achieved unicorn status.
ESR Cayman
ESR Cayman entered the ranking of the 100 most successful unicorn companies in 2019. The ESR platform is one of the largest in the Asia-Pacific region and manages projects in China, Japan, Singapore, South Korea and India. This is a pan-Asian logistics developer, owner and operator, focused on key metropolitan areas that are closely related to consumption and world trade.
What changes are new technologies bringing to the real estate market?
According to a HSBC survey, 37% of real estate buyers experience stress during forced communication with the many people involved in a transaction (real estate agents, lawyers, sellers, etc.). 29% of those surveyed considered the negotiations on price too exhausting, 28% – resolving tax issues and 24% – preparing the necessary documents.
Modern technologies and online platforms will provide users with the opportunity to make transactions on their own. Buying and selling real estate will be greatly simplified. Today, among the most famous real estate "PropTech" startups are American Redfin, Zillow, OpenDoor and Trulia. Tepilo service is gaining popularity in the UK and Homelink in China. In their work, companies use big data analysis, which allows them to formulate offers that correspond to customer requests.
The development of virtual reality (VR) technologies and the possibility of remote preliminary inspection of real estate assets will be able to seriously affect the processes of real estate acquisition (especially foreign). Virtual reality allows you to thoroughly study the preliminary layouts and design of premises before repair and, if necessary, make adjustments.
Using VR-technology allows you to conduct virtual tours of the buildings, and you can inspect the structure from a monitor in 2D or using VR-glasses in 3D mode. The client is usually provided with detailed panoramic photographs and the ability to use webcams with a 360° view. Examples of recognised leaders in the field of VR creation are EyeSpy360 (Great Britain) and Matterport (USA).
The influence of "PropTech" on real estate is not limited to impact in the processes of making sales or leasing transactions. Modern technologies allow you to automate the work of managing facilities. Such programs help, for example, keep track of lease terms, manage accounts, keep records of property, pay taxes, put items on classified sites and monitor revenue and expenses. Today, the real estate management sector confidently utilises SMS Assist.
Many "PropTech" companies work by combining several technological solutions. The influence of "PropTech" on the real estate market will, inevitably, grow under the influence of demand for innovation. Acquiring residential or commercial space anywhere in the world will be as simple as buying securities, and virtual assistants will manage the process.
It is worth noting that "PropTech" in the Russian market is also actively experiencing a boom – experts note a sixteen-fold increase in investment in just four years.
Among the promising "PropTech" initiatives today are projects with artificial intelligence, like room.ai, using blockchain technology (Ubitquity), projects with virtual and augmented reality (Datrix and Matterport,), big data, 3D printing and the Internet of Things.
It is becoming apparent that all sectors of the real estate market are threatened by the development of "PropTech". In the niche of existing real estate, startups intend to replace agencies. In the new niche, they only seek to become intermediaries or suppliers of technological tools for traditional professionals.
In addition, new trends are observed in all sectors of the industry. Co-working is undermining the office sector, co-living has become a trend (uniting the home, office and interests) and home exchange (leisure exchange) is gaining popularity among travellers or those who want to rent an apartment for a while. Along with the usual professions in real estate, new ones have appeared – for example, drone pilots or data aggregators. Almost every five minutes, new ideas are born that will subsequently change all sectors of the industry.
Startup categories
Startups in "PropTech" are divided: some offer tools to help professionals improve services and increase productivity, while others seek professionals to replace staff.
Today, startups use a wide variety of technological solutions and innovations. It's enough to recall how room.ai uses AI, Ubitquity – blockchain, Matterport – virtual reality, Datrix – Augmented reality and Create.io – data visualisation. Many also use 3D printing, big data and/or the Internet of Things.
The internet has taken away from real estate agencies a monopoly on information about market offers. Companies involved in the development of such technologies in the UK, for example, already have a market share of 5%, and analysts predict that their share will be 20% by 2020.
Many may think that this will not affect developers because they control production and, therefore, cannot become victims of disintermediation. Indeed, today, it's hard to imagine how you can search for land for construction using big data, use the blockchain to optimise the buying process, print 3D models of houses and buildings and conduct virtual home inspections online using VR. However, in ten years, this will become a reality.
A look into the future
According to market operator research, the "PropTech" sector will continue to grow worldwide. The trends of the near future include the systems of "smart" homes, "smart" cities and services offering comfortable property management and transactions. The development of such projects will affect the work of agents – they will probably only act as consultants and/or providers of technology platforms.
According to HSBC research, most consumers are not yet ready to trust chat bots or consultant robots in mortgage lending issues (only 11% of respondents would decide on this). Experts believe that this leaves room for technological solutions that allow you to receive remote consultations via online chat or video chat. In addition, the quality of the service provided by chat bots is rapidly improving and their disadvantages are becoming less and less obvious.
Using data analytics and artificial intelligence, real estate owners will be able to receive comprehensive information about the demand for properties, as well as forecasts and recommendations.
Changes are taking place and we must keep up with technology. Pay attention to what customers need – innovation is worthless if it does not meet their needs. However, if your clients are happy with everything, you should not particularly worry.
In truth, real estate market players do not yet see the profoundly serious potential of innovations, such as blockchain, autonomous vehicles (including drones or self-driving cars), 3D printing technology, VR or augmented reality.