KATERINA MANU: "THERE IS NO LIMIT TO OUR OPPERTUNITIES"
30/06/2019

Premiere Magazine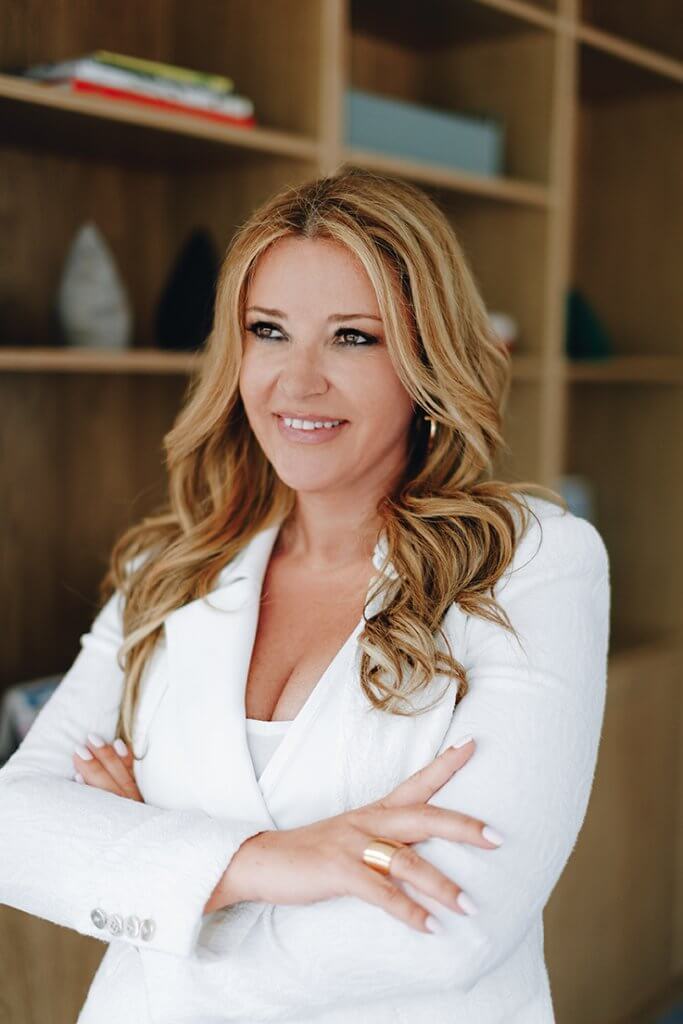 Regus is the leading global workspace provider. We have built an unparalleled network of office, co-working and meeting spaces for companies to use in every city in the world. It's a global infrastructure built for businesses to support every opportunity. Our network of workspaces enables businesses to operate anywhere, without the need for set-up costs or capital investment. It provides our customers with immediate cost benefits and the opportunity to fully outsource their office portfolio. Designed to enhance productivity and connect 2.5 million like-minded professionals, it's an instant global community and a place to belong.
What does it mean to you to be voted one of Greece's most powerful women in business?
It goes without saying that I am deeply honoured, while also being dynamic recognition of the hard work, innovative spirit and overall performance required for being successful in today's competitive business environment.
Why do you think you have been so successful?
There are no secrets for being successful – it may sound trivial, but it is all about hard work, engagement, continuous drive and never resting, but also about being consistent, fair and a team player.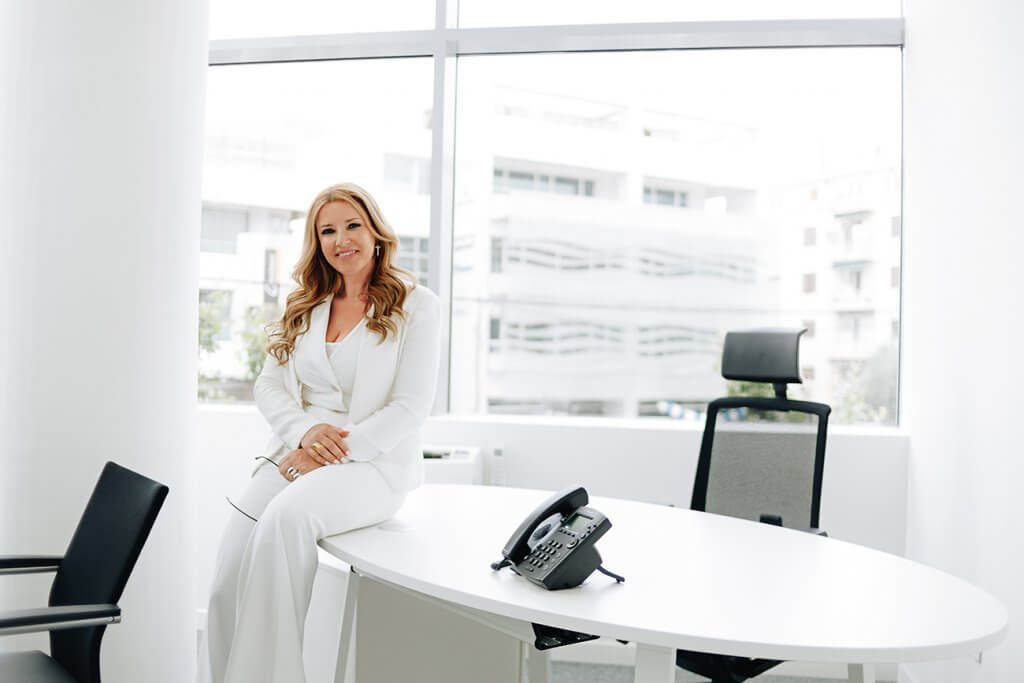 What have you learnt from working at IWG for 14 years?
IWG is a very interesting place to work – among other things, you come to meet so many different people from all sorts of different industries and, although we do not delve into the fine detail of other peoples' work, we are required to continuously be at the forefront of developments across industries and sectors. In this respect, I have learned to remain alert, as opportunity may be around the corner, to embrace change and, when sometimes things do not go as planned, to take stock and move forward.
What do you love about working there?
The flexibility, the people, the concept, the tremendous potential and, very much, the international dimension, as well as the great people that I have met over the years, from all around the globe.
What are the key challenges?
As we are in a fast-moving, fast-changing industry, we are confronted with adjustments in our structure that requires us to re-negotiate both our internal positioning, as well as our external status, and this is sometimes daunting and time-consuming. There are, at times, also challenges in our internal communication, but I guess this is inevitable in an organisation that is constantly reinventing itself.
Describe a typical working day. What are your main responsibilities?
Meeting clients, team meetings or one-on-ones, centre visits, identifying new locations for our future openings and overall country management of Greece, Bulgaria & Cyprus, in parallel with my 'Sales VP' role for the Middle East. In one word: Multi-tasking!
What have been the highlights of your career so far at IWG?
Being recruited in 2005 to turn the loss-making operations into profitable operations, and this happened very quickly. I was appointed as a "Coach" for the (back then) MENA region and soon moved on to an "Area Director" role for Turkey, Greece, Romania and Bulgaria and then to the Regional General Manager role for the Balkans, in 2012. I am very proud to have received the Global and Regional CEO award in 2012, while 2017 was a major recognition year when, during our annual conference, I returned home with Silver, Bronze and Gold performance awards for Greece & Cyprus.
What do you hope to achieve over the coming years?
In terms of the business, it is all about growth, whether this is organic growth or acquisitions. Regus has been running successful workspaces since 1989. Today, with nearly 2.5 million customers and a presence in close to 3 300 locations, we have a footprint that spans 120 countries and 1100 towns and cities. The flex-office market has reached a tipping point and we are now seeking franchise partners to help drive the pace of our global growth strategy.
What would you say to other working women to inspire them?
We women are not competing with men, as we sometimes seem to believe. We need to be the best we can be and then there is no ceiling to what we can achieve. On a more personal note, a good work-life balance also gives the stimulus or motivation to carry on. As the saying goes, when the going gets tough, the tough get going!
Regus
3000 locations, 900 cities and 120 countries
Victory House
205 Archbishop Makarios Avenue
Limassol 3030 Cyprus
Phone: +357 25 040 000
Mobile: +357 96 770 390
Fax: +357 25 040 123
Facebook: https://www.facebook.com/RegusGlobal
Linkedin: https://www.linkedin.com/company/regus
YouTube: https://www.youtube.com/user/Regus/featured
Instagram: https://www.instagram.com/regusglobal