Anna and Sergey Stopnevich. Together Forever
30/10/2017

Premiere Magazine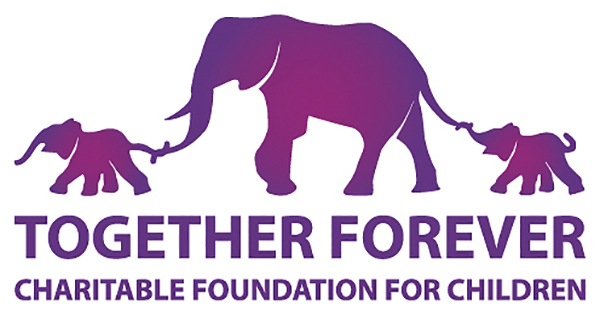 Most recently, in Cyprus, a charitable children's fund called ''Together Forever'' has appeared. Its founders are Sergey and Anna Stopnevich. The Foundation helps children to get expensive modern treatment in Germany, Israel, Spain and Switzerland; countries where they can provide high-quality medical care for children with neurological diseases. Although the foundation has existed for less than a year, six diseases have already been defeated. In turn, there are five more children who will also become healthy because the way to their happiness is in the hands of caring people — Sergey and Anna.
People come to charity differently. It's not about one-time money transfers, usually impulsive, or television actions, when personal messages in social networks can be filled with questions to friends: «I sent in a donation, and you?» No, it's about true charity, which, for some, has become a profession, and maybe it is fate. Someone has entered this path, led by personal grief. Someone else, on life's way, has encountered another's situation and discovered a problem that eventually became personal. Another person may have followed their ethics and then came to an understanding that there is sometimes another path in life and other ethical principles that will allow an individual to change their lives and, maybe, literally to give it.
The founders of the Together Forever Foundation, the couple Sergey and Anna Stopnevich, had all three reasons to become professionals in the act of charity and they see no reason today to stop on this path. Speaking of Sergey, by the time his fund was founded, he had already been infected with a ''bacillus of charity''. He worked with the Life Line Foundation in Russia and financed heart surgery, with the life and health of more than ten children on his personal account. Sergey worked without fail with those organizations that did not have the opportunity to help needy children. There was a case when a child was denied help by everyone, as an expensive neurosurgical operation abroad was required. Familiar foundations could not help and Sergey independently organized the treatment of the child in Germany, but he never advertised this side of his activities. There was an opportunity, so he helped.
A serious impetus to the creation of the fund was a problem with the health of his daughter. ''We have four children'', says Sergey. "The oldest is Artem, 17, and then comes Alexander, age six, and two twin girls. When the girls were born, a very difficult period began. They were ill almost constantly. At the same time, we continued to work hard and I was constantly on business trips. At one point, we decided to go on vacation. It was there that we noticed that our daughter, Maria, who was always a very active child, suddenly became tired quickly and stopped running and playing. Immediately upon our return to Moscow, we ran to the doctors. For three months we tried to establish the reason, while our daughter almost ceased to walk. We left for Germany, where our daughter was operated on twice, removing two cysts in the brain''.
With our own efforts, life can be divided into ''before'' and ''after''. ''After'' is a fullfledged life laid out by nature. When you follow the way back to a full life with your child and achieve the results, this is a great parental happiness. When these life situations become more and more evident around you, how do you seek happiness and how do you measure it? Anna and Sergey realized that they, and many people around them who are not indifferent, could move mountains together. To live life any further without this internal message, as Sergey admitted, had become already impossible. Initially, the spouses understood that, alone, they could help 3-4 children in a given year, but if there was a fund, this number would increase to 8-10 children. It remained to settle formalities and to solve questions of management and administration.
Why Cyprus? There are enough reasons. First, Sergey and Anna worked in Cyprus for more than 10 years. They opened an office here and their business had succeeded for a long time on the island. Secondly, there was a friendly and professional environment, which is very important when opening a new business. Thirdly, the doctor strongly recommended, for the postoperative rehabilitation of the child, to run around on warm sand.
Unexpectedly, the Stopneviches encountered not the best side of Cypriot bureaucracy. Five legal companies, including Russian and English, worked on creating the legal framework and the structure of the fund. The Foundation started its organisational work on October 1, 2016, but it was not until eight months later that the Ministry of Finance finally received a written confirmation that the fund was a nonprofit organization. Despite all of the delays, the fund worked. The first ''child of the fund'' was Ksenia Travkina. The girl was operated on at the end of December. Charity is an activity recognised by the Stopneviches as full of surprises, but, thankfully, pleasant surprises happen more often. For example, they would not have ever thought there are clinics in Cyprus with which cooperation in the field of neurological diseases treatment was possible. It turned out that, in Larnaka, there is a rehabilitation centre for children with cerebral palsy, run by Dr. Vladimir Koziavkin. The first five children are already going to Cyprus to this centre in September.
Forever Foundation helps Russian children to receive treatment abroad, as well. Not all Russian funds have the opportunity to provide such assistance to children. Doctors in Russia sometimes do not have the capacity to treat all diagnoses. Today, the administrative content of the fund is fully compensated by the capabilities of the Stopnevich Company, and all of the money of sponsors goes straight to helping specific children.
The work algorithm of the foundation is clear and effective. When applying for help, the preliminary information that is received and processed by the Moscow office is sent to the fund. Then, for each case, doctors are involved, specializing in a particular disease. If they conclude that this particular child real­ly needs an operation, the fund collects a full package of relevant documents. Copies are sent to the clinics collaborating with the foundation. After receiving their answers, parents are asked to choose a clinic from the list formed on the basis of the responses. The fund's activities are absolutely transparent. The philanthropist is provided with a full report on the movement of his/her funds, from the moment of transportation of the child to his/her return. The sponsor receives the maximum information about each step of the fund, including procedures and examinations that were assigned to the child at each stage of treatment.
Sources of income are donations from private individuals and collections at fund events. Within their corporate programme, the fund will organise the necessary treatment for children of employees of specific firms. In Cyprus, there are many companies with Russian roots and they employ hundreds of people. A problem with the health of one of their children could arise for any one of them. In this situation, the fund will attract either outside philanthropists or organise fundraising within the company and will become an indispensable guide that organises the entire process of helping the child, including the fundraising, documents for travel, consultation with a doctor and operations.
An urgent question for any fund: ''By what criteria is a child se­lected for help?'' According to Anna, fortunately there has ne­ver been a choice that needed to be made between several children. All of the applicants received the necessary assistance. What often happens is that as soon as a new child is identified, a philanthropist appears immediately; ready to help him/her. The Together Forever Foundation may, sometimes, transfer children to other charitable organizations. This applies to foreign clinics, where Russian children are already being treated or in situations where the child needs help in the second and subsequent stages of treatment.
Today, charity is not an easy activity. It is a philosophy and a culture. However, in Cyprus, unlike many other countries, the attitude to charity is very cool. There are, of course, people who support help. They want to continue to do this in the future, but the overwhelming majority of the Cypriot population has not yet found the philosophy of ''support''. Sergey and Anna have a large circle of communication, but, still, there was often a divi­sion of opinions into several camps. Learning about their new activities, some said: ''We understand. You are great!'' or they encouraged by saying ''We are ready to support you''. Still, others asked: ''Why do you need this?'' Thus, it is not surprising to them to be misunderstood by people who they are not personally acquainted with.
Together Forever Foundation is not very public yet, but in the environments in which it functions, the results are obvious. They want as many people as possible to know about them, about those who need help and about those who have the opportunity and desire to offer it. They already have experience in holding PR events in Cyprus. On May 25th, the first literary evening was held, with 70 invited guests. The sponsor was a large financial company. The evening was attended by the editor-in-chief of SNOB Magazine, Sergei Nikolaevich, who flew to Cyprus especially for this event. In the environment of the fund, there are many well-known and authoritative people who are ready to help with their participation in such events, which is also very important. Incidentally, €5,000 was collected at this recent event, which has already helped in the treatment of Maftuna Kasimova. If you ask Sergey and Anna to express the main task of their charitable work in one sentence, they unanimously answer:
Let's change the life of children together!